*Note: I am back from a week vacation so expect a full week of articles and market updates.
GBPJPY
Stuck in a short term channel, the GBPJPY has had more impulsive selling than buying within this channel so am slightly more bearish than bullish. Notice the two large rejections towards the upper end of the channels with the last one forming a large pin bar setup. Traders can look for rejections at the upper end of the channel to get short while looking at short term longs around 124.00 but between the two, I'd rather sell 2 out of every three trades inside this channel.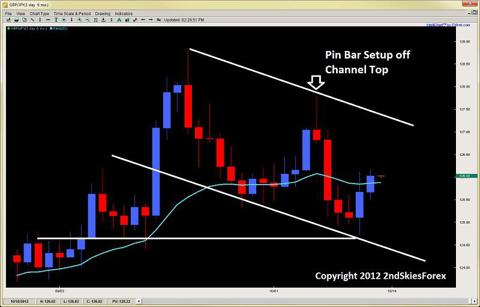 AUDUSD
After holding the 1.0150 area last week and climbing for three straight days, the Aussie stopped dead in its tracks just shy of 1.0300 where it has formed a triple rejection there. Short term traders can look for plays in the three day range that has formed just shy of 1.0300 with the bottom around 1.0215. The rejections on the upper end of this range just below the dynamic support and 20ema are larger than the buying on the bottom suggesting selling interest is willing to hold the upside short term. If 1.0150 breaks, then 1.0100 should be under attack shortly after but last weeks price action looks like its part of a corrective bullish pullback before possibly more selling.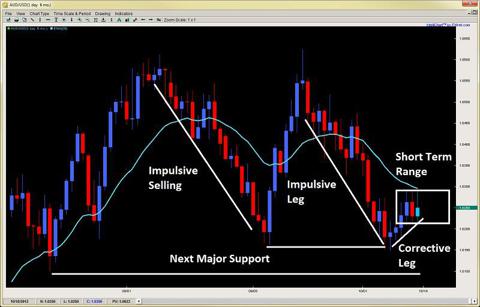 For those wanting to learn to trade price action, access to the traders forum, lifetime membership & more, visit my Price Action Course page here.