EURUSD
Staying put inside a channel/triangle, the Euro continues to oscillate virtually on a weekly basis since early Sept. Since we are still midway through the triangle, I expect it to continue as we generally do not exit triangles till later on in the pattern. That plus the elections in the US will likely keep things tamed down a bit for the next few weeks.
It should be noted the last 6 weeks of price action have all been inside bars (on a weekly basis) to the large bullish trend bar leading up to this consolidation, so a continual reduction in volatility. Bulls can look for longs off the triangle bottom around 1.2830-50 while bears can look to sell just over 1.3100.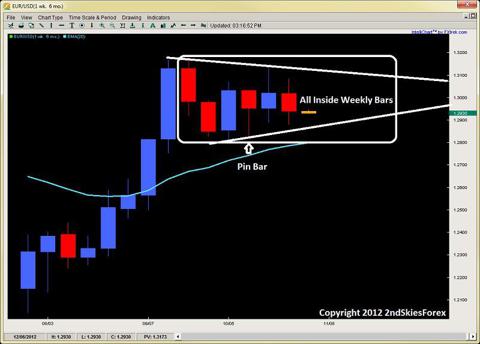 GBPUSD
After forming a needed correction from the Aug-Sept. 700pip bull run, the Cable has formed a piercing pattern rejecting off the weekly 20ema and dynamic support just above 1.5900. If a corrective pullback on the intraday charts form back towards the 1.600.5930 area, this could provide a nice opportunity to get back into the uptrend so watch for intraday price action clues here. Meanwhile, bears can watch the double top resistance at 1.6300 for a chance to sell cable.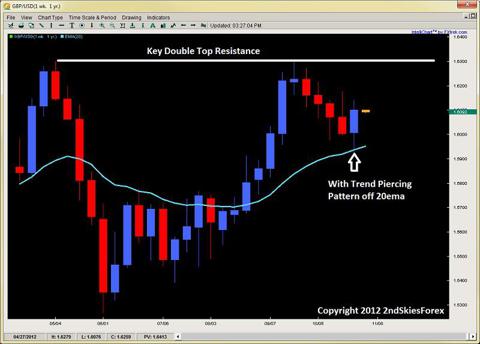 For those wanting to learn to trade price action, access to the traders forum, lifetime membership & more, visit my Price Action Course page here.