Hello Traders,
As mentioned in my weekly market commentary, the EURJPY has been showing a lot of price action signs of breaking down and reversing the long uptrend.
Earlier today, it formed an engulfing bar, but to mark the intraday lows, it formed an inside bar at the bottom of the range, which is also doubling as an inverted pin bar.
Keep in mind, inverted pin bars are really just failed attempts at a rally.
The pair is attempting to break below the current 117.54 lows and should it break cleanly, i'm expecting a sell-off towards 116.00, so i'm expecting a potentially good move on the cards.
Chart below;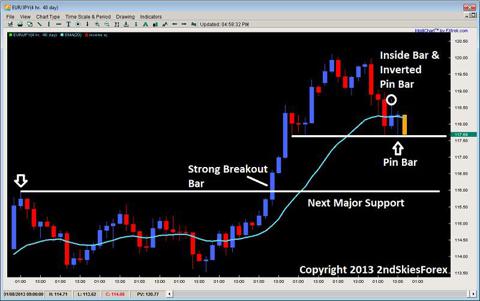 Good hunting!
Kind Regards,
Chris Capre