Hello Traders,
With the US Markets closed today for MLK day, price action has been slow, so will not make any moves till London starts spinning the tires. But am looking at Gold which is in a range that should break soon (likely tomorrow).
The chart is below, but the key levels are clear so watch for intraday price action triggers off each level. We've already gotten a pin bar rejection off the $1694.50 level, so this is key for the bulls.
But if either of these that fail, this will likely will translate into a breakout pullback setup so stay on guard. Remember, a failed signal is new information, and possibly a new signal as well.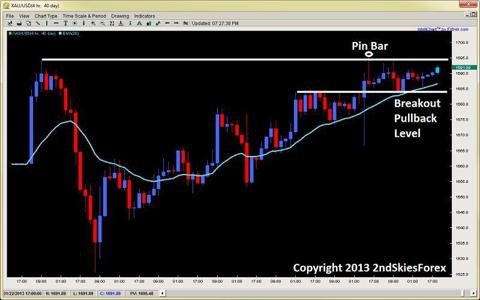 Good Hunting!