Hello Traders,
Today the GBPJPY formed a double intraday breakout, first clearing the 144.27 level which held for the last 14 days, and then the major Jan. swing high at 144.75. Both of these levels during the trading session offered intraday breakout pullback setups, so hopefully you were able to profit from them (chart below).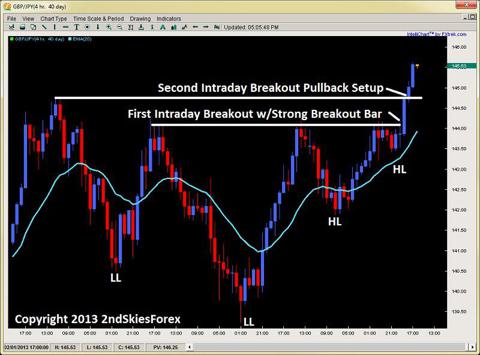 I'll look for major pullbacks towards the role reversal level at 144.75 for potential longs on corrective moves into the level. Should this hold, then I'll target 146 and 150 which are the major swing highs from May and Jan 2010.
NOTE: Tomorrow is the first NFP of 2013 so make sure to mitigate risk heading into the event.
Kind Regards,
Chris Capre