Hello Traders,
Feels good to join the land of the living and to be back what I do best (trading, teaching and making $*#)$ happen!).
Thanks for all the well wishes.
today i'm checking out a few things like gold, silver, euro is looking interesting, along with the jpy pairs, but USDJPY has a good spot on it with a potential inside bar setup as we are past the 2012, 2011, and 2010 highs, going back to aug. 2009 highs which are not for another 120 pips north.
Watch the intraday charts for a potential breakout setup, or a pullback towards 94.60 to re-join the trend, but bullish bias until bears show some claws, teeth and follow up.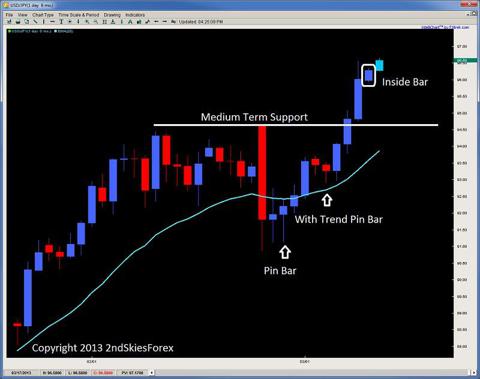 Kind Regards
Chris Capre