Hello Traders,
After three weeks of traveling and being mostly away - I am back at the home office and have no travel plans (at least for a month), so am now posting regularly.
Today I am watching the Aussie which has been really testing the multi-year key support level at .9600 now 3x. The rejections are getting weaker, which usually suggests breakdown and more downside (chart below).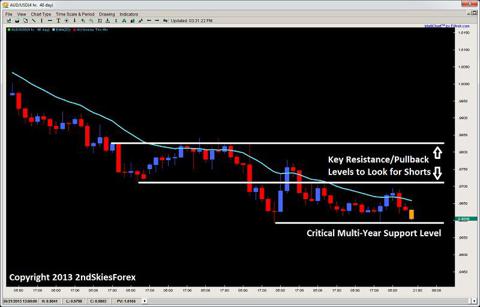 Bears wanting to trade pullbacks can look for rejections at.9718 and .9815 to get short. Another option to get short is to look for a breakout below the key level, particularly looking for the price action squeeze on a 1hr or intra-day time frame.
Good luck tomorrow.
Kind Regards,
Chris Capre