Hello Traders,
Just an update on the Gold Engulfing Bar trade from this weeks market commentary:
We recommended selling at 1415, and the PM didn't disappoint, hitting the level, going about $1.50 above, then selling off over $28, offering a nice 3:1 reward to risk play, so I hope you profited from that as many price action traders did (chart below).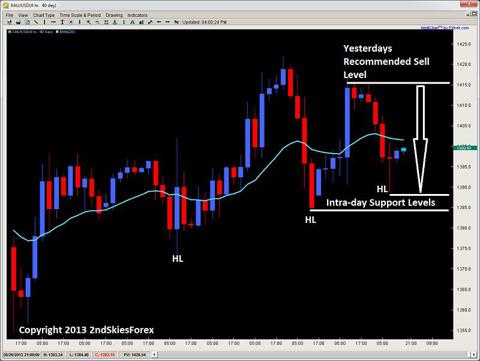 The pair did form a minor HL (higher low), so it could be winding up to attack the level again. Thus watch for failures to breach the 1415/1420 key levels, targeting 1390, and 1363.
Kind Regards,
Chris Capre