Another great example of the most technologically advanced company, Tesla (TSLA), not being able to run a website. New Jersey is working on a $5,000 incentive for EVs, but the limit is $55,000 for the vehicle. The Model 3 performance is more expensive than that, but don't worry, Tesla will just lie to you in this portion of the site. Does this math work for you?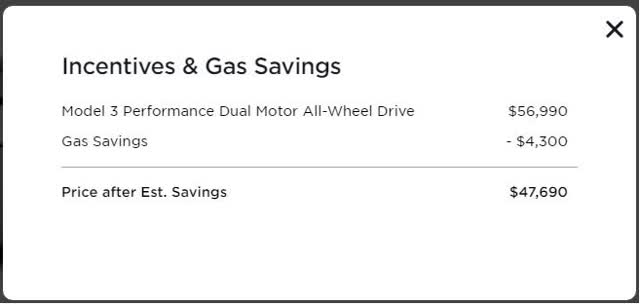 (Source: Tesla Model 3 page, seen here)
Strangely enough, another part of the page shows the correct price, so Tesla actually shows two prices for the same vehicle on one page. Great job folks.