Following the trade on May 2nd, we are short EUR/CAD around 1.3000.
Add to the position: Short EUR/CAD around 1.2850, move down initial stop to 1.3020, keep Take Profit around 1.2500.
Fundamental:
- Today, Canadian employment figures show greatest jobs increase in 30 years
- Expected: 7,000 new jobs, Actual: 58,000 (8x consensus!)
- Deteriorating European fundamentals, improving Canadian outlook
- Continous shift of funds from Europe to Canada
Technical:
- Finally, the long-awaited breakout
- 1.2951 support shattered
- Next support levels at 1.2884 and 1.2870
EUR/CAD Hourly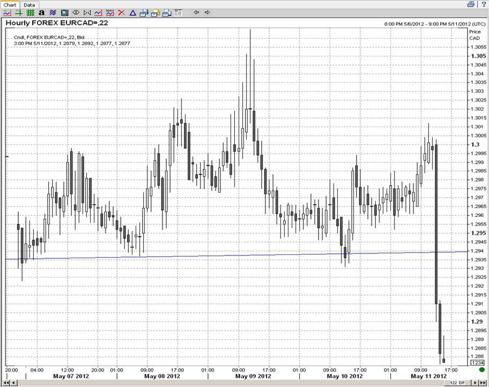 Further confirmation of the trade:
- USD/CAD traded a daily high just under its 200-day Moving Average before turning sharply lower.
USD/CAD Daily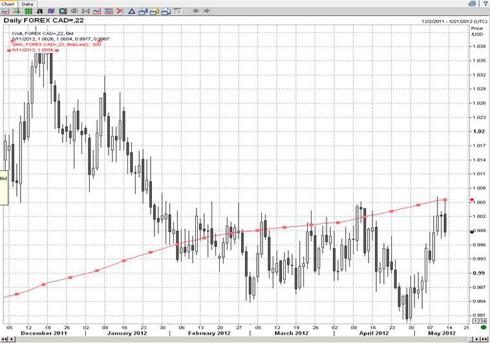 Disclosure: I am short FX.
Additional disclosure: I am short EUR/CAD just above 1.3000