Market In China: Short Sellers' Scam Is Unraveling
Today, high end goods are in high demand. Chinese consumer pay the highest prices in the world for Louis Vitton Purses, Mercedes Benz cars, and high end Wines. Demand is far outpacing supply. A Review of the Market In China.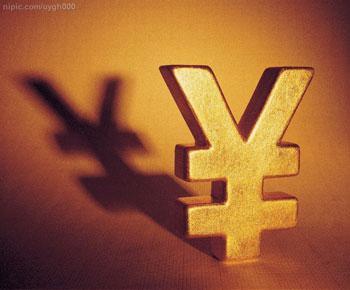 China small cap stocks are having a great year in the early going, and I suspect it will get better as the quality survivors deliver their 2011 audited numbers. I thought last year's audits were under the microscope- this year's audits will be the most thoroughly performed in the history of audits. In light of all the fraud that was disclosed in 2011, the China auditors are on the hot seat, and they know it.
There are a few major factors pushes these oversold stocks back up the charts.
The Market in China Is ripe.
MBOs:
First, there's been a tremendous pick up in MBO activity- Management Led Buyouts. There are many large Private Equity funds all set to back management teams looking to take their companies private. In an MBO, management teams up with one or more institutional investors and tenders an offer to buy out their shareholders at a premium to where the stock is trading. If the transaction closes, the companies withdraws from the accessible markets.
Harbin Electric (formerly HRBN) was successful in an MBO at $24 when the stock had traded as low as $7, and short sellers, who had publicly villfied the management, ended up looking foolish.
Diverse others have succeeded in going private, and it seems about once a week a company announces it has either received a tender offer, or has started down the path of going private..
From the relativity of the CEO of a Chinese based company with an US listing, why not? After all, billions were raised for these companies at far higher valuations. Why not buy yourself back a lot cheaper, and take your company back? Makes sense to me.
Short sellers are getting immensely nervous as tender offers and MBOs come out regularly, and the stocks trade up on the news.
Company Retaliation : Assessing the Market in Chinese Market In China: Short Sellers' Scam Is Unraveling
Companies are fighting back against highly vocal short sellers with some success. Of recent note is the progress being made by Sivercorp (AMEX: SVM).
Silvercorp is actively pursuing short seller "Alfred Little". Alfred LIttle attackers have hidden behind for sometime. Through court action, SVM was able to uncover the identities the Alfred Little group of alleged co-conspirators who launched baseless attacks against the company.
With the names of the perpetrators revealed, SVM is not actively pursuing legal action accusing the Alfred LIttle group of spreading "false, defamatory and fraudulent information about Silvercorp on the Internet and in letters to the media and regulators to drive down the price of Silvercorp's stock to profit from their short positions in the stock."
Deer Consumer (NASDAQ: DEER) and Focus Media (NASDAQ: FMCN) are actively engaged in law suits against short sellers, and making progress towards uncovering high levels of fraudulent activities (allegedly). The Market in China is Looking up.
Muddy Waters- the largest and most successful short seller in the space, attacked Focus Media. Since the initial drop, the stock has rebounded nicely as the company refuted all the allegations and simply declared it would start paying a cash dividend. That move cast some serious doubts on the Muddy Waters claims. Hereby giving the Market in China room to breath
Offenders Jailed in China:
The Chinese are very focused on appearances. They like events and occurances that make them look good, and abhor any media worthy fodder that makes them look bad regardless of what the underlying truth may be.
The high profile collapses in the Chinese Small Cap space in 2011 made Chinese look really bad. Chinese officials are very sensitive to these issues.
It is widely known many of the short sellers hired investigating groups in Chinese to uncover fraud. Certain of the attacks on the larger names- specifically China Media Express and SinoForest were so righteous that I felt these short sellers had to have some sort of insider information to dig in as deeply as they did.
Having studied this process, I now believe the investigators for Short Sellers bribed government officials to get their hands on non public disclosure- primarily the VAT filings, which are the equivalent of our tax returns. Discrepancies between the taxes paid and the SEC filings would lead one to a conclusion fraud is being committed.
I also believe much of the information they received was falsfied. It would not be uncommon in China for a government official to accept a bribe to produce information. The official provides falsified documents and then just keeps the money.
Short sellers, who are still deeply stuck in short positions in many of these stocks, might have been acting on false information which was illegally obtained.
I have read some reports of arrests in Chinese of investigators who worked on behalf of short sellers. I don't have any specifics yet.
Valuations Absurd
With stocks trading as low as 1x to 2x '12 EPS, high cash balances, short sellers facing legal action, and their investigators being jailed, we are finally seeing the "green shoots" of a resurgent China Small Cap Market.
Particularly distressing for short sellers is the price movement on fairly light volumes. Many of these stocks are beginning to trade up on rather light volumes as there are no sellers left to be found.
In the meantime over $4 billion has moved into Emerging Market mutual funds over the past 30 days- $1 billion flowed in that direction last week alone.
We're seeing short positions in these stocks unwind as they move up, suggesting shorts have begun covering, but are trapped as small amounts of buying push up prices.
Also, a few of the very high profile short sellers have been hinting they are looking at going long some of these stocks. I believe they have simply run out of targets, and the investigators are being arrested.
We appear to be on the front end of a nice rebound in the sector. After last year's blood bath, the pendullum is finally swinging back.
If you'd like to know my 3 favorite stocks for 2012, simply sign up for a trial subscription at www.emergingchinastocks.com. My top 3 picks are up 150%, 66%, and 40% from the October lows. All look like they have a lot more room to run.
While you're there, sign up for my free Webinar on:
"How Chinese Companies Commit Fraud".
Warmest Regards,
~Sotero Garcia~
Market In China
Disclosure: I have no positions in any stocks mentioned, and no plans to initiate any positions within the next 72 hours.