Infoblox (NYSE:BLOX), which debued in the market in 2012 has exposure to almost every secular theme in technology, all exept a sky-high multiple. Excluding a dip late which was the result of a lockup expiration, the stock has been mired in a narrow $18-23 range. The stock trades at 3.7x EV to 2013 revenue, not a hefty multiple for a dominant software player in a sector ready to inflect. On a relative basis, BLOX trades at a discount to every comparable small-mid cap software company with similar growth. Infoblox has several disadvantages including lack of analyst coverage, no direct comparables, and confusion as to what area of technology they really occupy. Infoblox is a beneficiary of every major secular technology theme: cloud, virtualization, IPV6, network security, SDN, proliferation of connected devices, and BYOD. However, the company isnt an exact fit in any of those catagories. Infoblox is the second act for senior NetScreen management who executed phenomenally well before selling out to Juniper (NYSE:JNPR) after extracting a hefty premium. With lockups behind them and network automation increasingly gaining acceptance, now is the perfect time to own BLOX ahead of the inflection. My price target is $30 or 35% upside over the next 6-9 months.
What does Infoblox Do Exactly?
Putting aside the plethora of acronyms (DDI, DNS, DHCP, IPAM), Infoblox's appliance(s) at its core provides control and automation of the network while ensuring continuous uptime. Let's break down the components of DDI- DHCP (NYSE:D), DNS , and IPAM (NYSE:I). The first "D" stands for the DHCP server that manages and provisions IP addresses and configuration data needed to connect a device to the network. Without a DHCP server, an organization would need to manually maintain IP addresses, a tedious task. The second "D" in DDI stands for DNS server, the phonebook for the IP network. When a user types a website address into their browser, e.g. www.amazon.com, the DNS server translates or "resolves" the website into an IP address, i.e. 172.16.251.2. It would be pretty hard to remember all these numbers, so thanks to the DNS server you only need to remember the company name. The "I" in DDI stands for IPAM or IP address management. The IPAM allows the network administrator to maintain and control the IP addresses in an automated, real time manner minus worksheets. These three services comprising DDI are critical services that allow companies to automate the control of the network without disruption.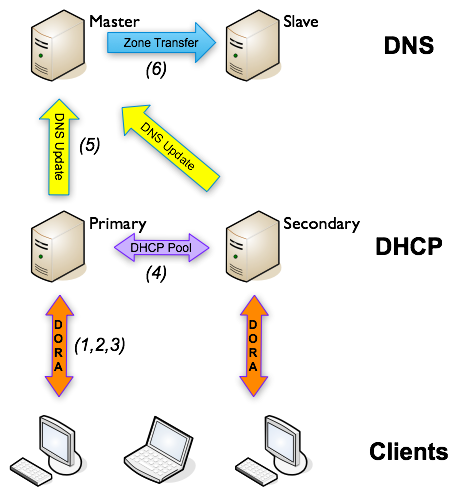 Size and Complexity Makes Manual Management Untenable
Organizations have spent countless billions of dollars upgrading their network hardware (e.g. Cisco (NASDAQ:CSCO) and JNPR switches and routers) while maintaining an outdated network management system consisting of manual processes and overtaxed infrastructure. With an ever increasing amount of networked devices such as smartphones and tablets today, never mind the future of WiFi-enabled automobiles and hospital rooms, it's shocking that 75% of enterprises manage IP addresses manually via spreadsheets.
That manual process may be workable now, but as more companies develop private and public clouds and machine to machine communication takes off, it will be untenable. According to Cisco, by 2017, there will be 8.6 billion handheld/mobile devices and 1.7 billion machine to machine connections. The medical profession is networking more devices in order to remotely monitor and track patients. Pacific Crest estimates that a typical hospital room now has 30 IP addresses and growing. The auto industry is equipping cars with IPV6 connections for "smart" transportation networks. The US D.O.T. established the Intelligent Transportation System whereby exterior sensors communicate via their IPV6 connections in order to reduce traffic congestion, cut down on fuel consumption and reduce pollution.
The additional network complexity comes from the IPV4 to IPV6 transition. As we run out of IPV4 addresses, IPV6 connections roll out. IPV6 increases the IP address size from 32 to 128 bits making it virtually impossible to handle without an automated solution like Infoblox. Many thought IPV4 addresses would be exhausted by now but NAT has extended the life line of IPV4 for a few years. Companies are starting to roll out IPV6 systems and others will need to future proof their networks to handle the exponentially growing number of IP addresses and the eventual succession of IPV6.
The DDI Opportunity is Infoblox to Lose
The DDI market was estimated at $350 million in 2012 according to Infoblox. While not an IT budget expense line, DDI is becoming more top of mind with IT departments. Network down time is increasingly costly and unacceptable and companies are looking to increase efficiency wherever possible. Based on Gartner's estimates, Infoblox held 40% market share. The vast majority (i.e. 90%) of Infoblox's revenue comes from their 'Trinzic DDI' product family that enables real time network control. The other 10% of revenue is derived from their 'Net MRI' product family (introduced in 2010 following the Netcordia acquisition) that provides network change and configuration management. There is considerable potential for the fairly new 'Net MRI' product given it's only in 500 of the 6,300 customer base. Technology partners namely CSCO,FFIV, JNPR, MSFT, RVBD and VMW influence 90% of revenue. Infoblox targets larger companies who have more complex networks and already has penetrated 220 of the Fortune 500. Infoblox is competing against an internal, homegrown solution that requires a good deal of manual labor.
According to management, they are only 20% penetrated at their existing customers, suggesting plenty of upside from natural DDI buildout and Net MRI upsell. On the last conference call, the normally conservative CEO Robert Thomas remarked:
We believe the market is significantly underpenetrated and the need for commercial grade DDI solutions is gaining strong momentum. We are very confident that there is tremendous growth ahead for us in this market.
Recently, due to the high profile cyber network attacks, Infoblox responded to the demand with a DNS firewall that has been getting very positive marks. Infoblox preaches ROI and the return is a quick 6 to 9 months from purchase according to most customers. Even with a weak macroeconomic backdrop, Infoblox products are resilient because of their small size (typical deal $100-200k) and ability to increase automation and efficiency while preventing ungodly network outages. According to Gartner, Infoblox and small, private company Bluecat are the only two "Strong Positive" rated companies in the DDI space.
Infoblox Is Not Management's First Rodeo
CEO and CFO of Infoblox's prior management experience was atNetScreen where they executed remarkably well before selling out to Juniper for a very full valuation. CEO Robert Thomas and CFO Remo Canessa took NetScreen public in early 2002 at $16 per share. The company had a history of conservative guidance and consistently upsiding and raising guidance in a very consistent manner. Two years after the IPO, NetScreen sold out to Juniper for $4 billion, a 57% premium to where the stock was trading the prior session. (Note it was "only" a 35% premium given it was a stock for stock deal and JNPR's stock sold off hard on the announcement.) Don't be surprised if management seriously evaluates takeout offers after the DDI inflection point is well past, i.e. sometime in 2014/2015.
Numbers Too Low
Top line growth has accelerated the last two quarters to 26% and 32% year over year, yet the Street has modeled the company's conservative guidance of mid twenty percent growth for FQ3 and FQ4. The William Blair analyst took investors to see management recently and came away noting that they "expect a beat and raise April quarter" given the recent strong trends. Visibility is excellent as 75% of revenue is derived from existing customers. Management is using its NetScreen playbook of guiding conservatively and providing consistent upside. Management is ramping its internal investment especially in sales and marketing while maintaining a depressed 7% operating margin. Management plans to expand operating margin to 18-22% by FY'15 (July).
As a result of robust growth in the burgeoning DDI industry, management is correct in focusing on driving top line growth. I expect top line to accelerate into the 30%+ range as DDI becomes less of an evangelical sale and more of a focus by IT departments. Sell-side analysts are modeling a sharp deceleration from high twenty to thirty percent y/y growth to mid teens in 2014, which makes little sense. Looks like management has the Street set up perfectly with conservative numbers they can beat and raise for the next 4-6 quarters.
Valuation
Infoblox has nearly $200 million in net cash, around $4 per share. Currently the stock trades at 3.7x Enterprise Value to 2013 revenue. For a peer group, I would use solid mid teens y/y top line growth, small-mid cap software companies such as: Sourcefire (NASDAQ:FIRE) at 5.8x EV/'13 revenue, Fortinet (NASDAQ:FTNT) at 5.9x, Jive Software (NASDAQ:JIVE) at 7.5x, and QlikView (NASDAQ:QLIK) at 4.8x. Note BLOX trades at a sharp discount to all these companies despite arguably superior competitive positioning and faster growth ahead. Two companies who BLOX resembles earlier in their histories are SolarWinds (NYSE:SWI) and ServiceNow (NYSE:NOW), both IT management software companies, who trade at 13x and 14.2x EV to '13 revenue. (Note I am not arguing for this type of valuation, just pointing it out.)
Bottom line, whether because it's covered by few analysts or because it's a more technical niche, the stock trades at a discount to every small-mid cap software peer. Now that insider lockup windows have passed, I think BLOX stock will move to $30 or 5x EV to '13 revenue (that is way too low) in 6-9 months, representing 35% upside, as they continue to post mid twenty to 30% top line growth. Don't be surprised if management resorts to the NetScreen strategy when the DDI space takes off.
Disclosure: I have no positions in any stocks mentioned, and no plans to initiate any positions within the next 72 hours.
Business relationship disclosure: This is my take on an existing Seeking Alpha Article. It was not written by me.