This morning during the shareholder conference call Johnson & Johnson (NYSE:JNJ) reported lower-than-expected quarterly sales on Tuesday during its Shareholder conference call and it also slashed its full-year 2012 profit forecast, citing negative foreign-exchange factors, but quarterly earnings narrowly beat Wall Street predictions.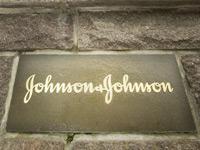 AP
---
J&J [JNJ 68.0882

-0.3618 (-0.53%)

] stated during the conference call that it earned a total of $1.41 billion, or 50 cents per share, in the second quarter. That compared with $2.78 billion, or $1 per share, in the year-earlier period, when the diversified healthcare company took a big charge for restructuring its Cordis heart-device unit.
Quarterly sales totaled up to $16.48 billion, falling short of analyst expectations of $16.69 billion.
Excluding a number of big charges, J&J earned a total of $1.30 per share in the most recent period. Analysts, on average, were expecting earnings to be close to $1.29 per share, according to Thomson Reuters.
Overall, the outlook for JNJ is good for the coming quarter with a couple new products on the horizon.
Disclosure: I am long JNJ.