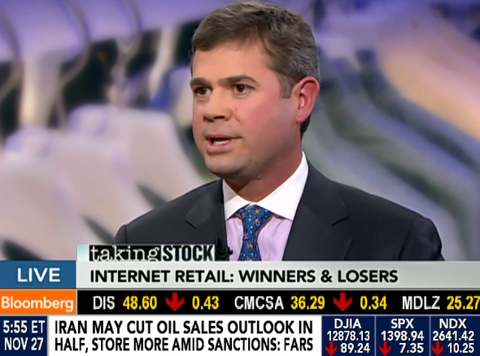 Palm Beach, FL (January 21, 2013) - BG Strategic Advisors, the leading M&A firm for the supply chain sector and advisor on premium sell side deals, announced that Abe Garver has been named Managing Director of Global E-Commerce Advisory.
In addition to being an M&A advisor, Mr. Garver is a Bloomberg TV Commentator, Forbes Contributor, Seeking Alpha Contributor, Internet Retail Conference Speaker, and news source to top journalists at TechCrunch, Internet Retailer, MultiChannel Merchant, M&A Magazine, Seeking Alpha, The Los Angeles Times and MarketWatch - WSJ.
"Abe recently published an article, TIME's Person Of The Year: Your UPS Driver, in which he called attention to the breakneck speed of growth in the Global E-Commerce Supply Chain," said Ben Gordon, Founder and Managing Partner of BG Strategic Advisors. "Abe's expertise in this issue, BGSA's leading role in the supply chain, and our combined strengths, should all provide great value to our clients," said Ben Gordon.
Before joining BGSA, Mr. Garver worked for Focus LLC, Ernst & Young Financial Advisory Services, and Merrill Lynch's M&A Technology Group. Mr. Garver holds a Bachelor of Science in Business Administration from the University of Southern California, Marshall School of Business and a Masters in Finance, from the Manderson Graduate School.
About BG Strategic Advisors
BGSA is the leading M&A advisory firm focused on the logistics and supply chain industry. The firm specializes in providing CEOs in the logistics and supply chain industry with the tools to maximize their company's value. BGSA has completed several well-known supply chain deals, including the sales of NESA to Liquidity Services, Access Computer Products to Waste Management, Inc., Converge to Arrow Electronics Inc., Dixie Warehouse Services and Wilpak Inc. to Jacobson Companies, Churchill to BirdDog, Raytrans to Echo Global, Unicity to PBB, Air-Road to Reliant Equity, and many others. For more information, visit www.BGSA.com or email Abe Garver at Abe@BGSA.com