Everyone's out reporting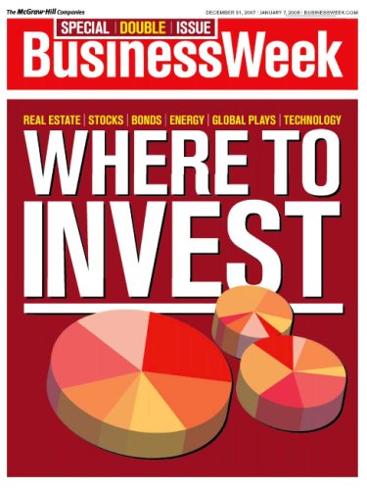 that Bloomberg, after being rumored as a suitor to pick up trouble biz mag, BusinessWeek, actually closed the deal for a rumored $5 million, an assumption of debt that amounts to over $30 million and a burn-rate of over $800,000/week.
Couple of salient points here:
Integration issues: Bloomberg has grown with a "build, not buy" mentality.  It will be interesting to see how Bloomberg, the company, reacts to assuming legacy employees from a very traditional publishing house, McGraw-Hill (MHP).
Web presence: I've always felt that one of the most under-monetized financial assets online was Bloomberg.com.  The content is just, hands down, some of the best anywhere.  It's global.  It's fresh.  It's relevant.  And it's free!  Great for us, but what the heck is Bloomberg thinking here?  With some creativity, Bloomberg could do a lot better here with its skeleton web crew.  BusinessWeek's experience dealing with monetizing web presence could be invaluable here.  I also like the networking capabilities BW has been developing in its Business Exchange.
Magazine Ops: While Bloomberg does product a print product, Bloomberg Markets, it's a monthly.  I'm familiar with the product because it was traditional thrown into a terminal subscription.  It's gotten better over the years but it's still geared for those who actually use Bloomberg Terminals and doesn't do a great job as a stand-alone publication.   Running a weekly will require some tweaking.
Revenue Models: I don't know if Bloomberg's existing magazine is profitable but it didn't really need to be.  It was a sticky service to Bloomberg subscribers.  BusinessWeek, on the other hand, used to provide pretty stable revenues off an advertising model.  Is Bloomberg going to beef up its ad sales group?  Or, will Bloomberg try to use BusinessWeek to drive more terminal subs.  BusinessWeek seems to think that this is possible — I'm not convinced that businesses will pony up $1800/month for terminals if they're not in the securities industry.  Maybe Bloomberg is coming with a more-mainstream business product?
Competitiveness: With a pure business product (and one that leverages the web better than Bloomberg.com does), Bloomberg becomes a lot more competitive vs. a Dow Jones.  I won't be the first to admit that Dow Jones internet properties have lost some of their luster over the past 2 years and haven't stayed as fresh or relevant as they did historically.  Plus, as part of a larger News Corp organization, Dow Jones strategy becomes totally intertwined with that of the larger org.  Bloomberg may turn out to be more nimble here.
Additional Resources: