It is mid-September and watching this lack-luster market is trying to watch the paint dry.  Although the market broke thru the previous High of 2386.75 (e-mini), we are not seeing the gusto momentum to the upside that normally follows thru after making a new high in price.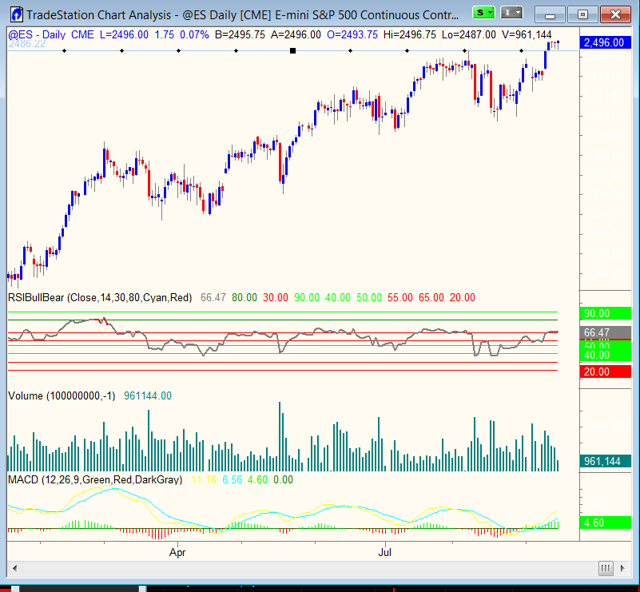 It tells me we don't have much juice left to the upside.  Maybe we will try to advance another 50-60 points in coming months to touch 2550 or so since the underlying economic data are relatively strong with ISM Manufacturing Index at 58.8 and 2Q GDP of 3%.  Except the market is being weighted down by geopolitical and other issues like N. Korea and overvaluation, there is really no reason to short the market for the time being until a bear signal emerges.  After all, we have a very dovish Fed.
Expect to see abberations in the economic data such as Retail Sales and Industrial Production, etc. for next few months due to Hurricane Harvey and Irma effects.  It will be difficult to isolate and gauge these data.  For now, I would have small long positions with a tight stop until I see a bear sign or, perhaps,  look to the other markets like Eurobunds or Treasuries, etc.  with more clear trends.