XsunX, Inc. (OTCPK:XSNX), a solar company that I've followed since last year, recently came out with strong news reporting great earnings for the quarter. These results included a 60% increase in revenues and a 30% jump gross margins quarter over quarter. Additionally, the company highlighted its sales pipeline that holds upward of $10,000,000 in open bids which XsunX anticipates closing on at least some within the next 3-6 months. For many of us watching solar right now, this is great news for a small cap like this and even better yet, this announcement has been very well received by the investment community.
Since releasing the press, XsunX has climbed 77% since its closing price just 1 week ago. More importantly has been the increase in overall daily liquidity over the last week which suggests that there's a lot more traders and investors out there like me who think that this is just the real beginning for the company to truly take off. Though the actual revenue numbers are not comparable to company's like SunPower (NASDAQ:SPWR) or Solar City (SCTY), the actual increase in earnings and margin has been a great indicator as to how much this company has progressed just during the first 2 quarters. If you had looked at XsunX a year ago today, they would still be in development stage with no revs and now since changing the business model back in October, the company has now begun to realize the fruits of its labor.
And let's not forget that this is, of course, the OTC where many of these smaller market cap companies have the potential to continue to ride high even after such an increase in share price. Though it's up 77% over the last 4 days, I think that there is still more opportunity for this to continue this rally. Bear in mind that there are still many who have accumulated at much higher levels. In July alone, the accumulation volume between $0.011-$0.013 was in the millions...and that's where those traders' cost basis is at if they haven't averaged down to take advantage of the recent dip.
Also, the average trade sizes haven't been the typical "college day trader" dollar value either. Yesterday trade sizes were $350+ per trade and this is supposed to be the "slower summer months". I feel that this news and market momentum could truly emphasize the raw potential for this company heading into the rest of 2014 and into 2015.
Finally, above the news and the trading, the company has also continued to gain the support of the media. XsunX CEO Tom Djokovich was featured in today's release of MoneyTV. During the interview, he went over the excitement around what the company has already achieved. He also noted that the goal is to have 1mW installed per month and with the addition of new sales team members, he thinks this can be accomplished.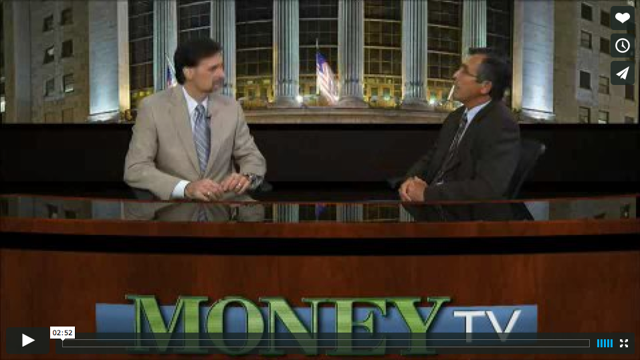 After seeing the increase in volume, more attention on the company, and the great news that XsunX has put out, this solar company could be one to watch especially with so much buzz around solar and alternative energy as of late.