The past five years have seen a large emergence in new developments for several industries including the beverage industry. Specifically, the energy drink segment has enjoyed double digit growth over the past five years. This is according to results from an IBISWorld study. In fact this market shows a CAGR of over 14% and an overall valuation of $8billion. When you consider the alternatives, IE US Soda production market, it should be noted that there's a new horse in town especially considering that the once "king of beverages" has now realized negative growth despite a $34 billion market. A dense and bloated industry has given way to the emergence of niche segments like energy drinks. More importantly is has created a market built for creative ways of setting a product apart from the rest of the "amped up" brands.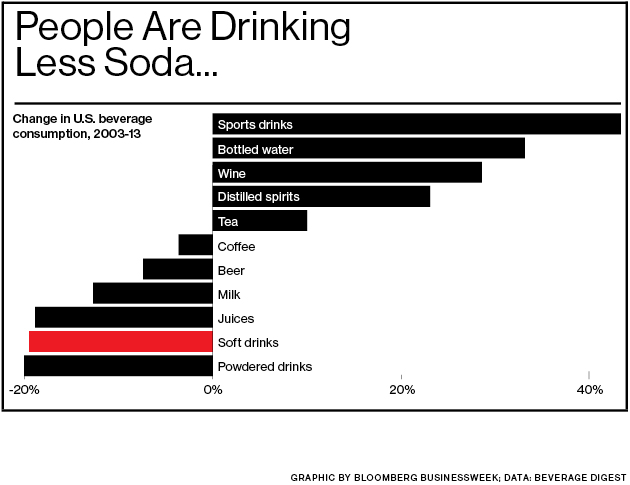 Realizing this shift, big brands in soda manufacturing like Coca Cola (NYSE:KO) and PepsiCo (NYSE:PEP) have hedged their bets through direct investment into some of the emerging players in the industry. For instance, Coca Cola owns NOS, Full Throttle, and Burn brands. They've also invested significant money ($2.15B) into Monster Beverage equating to a 17% stake within the last year. Meanwhile Pepsi has its own portfolio of energy investments in brands like Amp, Starbucks bottled drinks, and Mountain Dew Kickstart.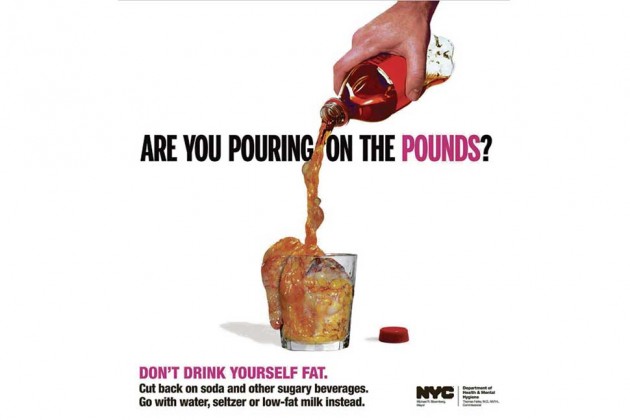 There was even a campaign held by the city of New York advocating for leading a "soda free" lifestyle. Having realized this dynamic shift in focus and investment by some of the biggest players in beverage, other companies are still working to shake up the market as a while by developing new combinations of ingredients. Different levels of caffeine and vitamins have run the gamut but now new ingredients have begun to hit the recipe cards. To this end, hemp has begun to emerge in the US as one of these new ingredients and only a handful of companies have begun to use it for energy shots. Moreover, the actual growth of energy shot industry titans like 5-Hour Energy and Stacker Branded Energy Shots have declined, which is making headway for new players to come to the table.
The graph below shows dollar sales growth of leading energy shot brands in the US in 2015 (the 52-weeks ended May 17, 2015) according to Statista.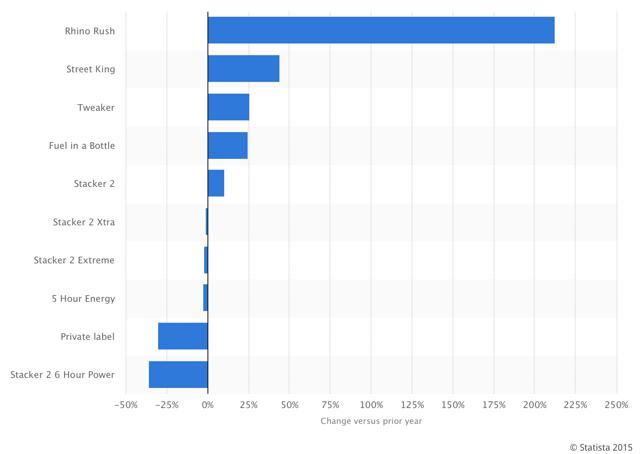 Among the typical players like 5 Hour, Stacker, Street King or even Worx Energy Shot, none have really capitalized on the use of hemp. And outside of a few novelty brands like DuBe and Chillo, there have only been a few public companies that are actually investing into this new market segment to focus strictly on bringing these kinds of products to market. When I had a chance to speak with the newly appointed CMO of FBEC Worldwide, Jason Spatafora, I thought it would be interesting to highlight this new space and see what kinds of investment potential would be garnered.
Why Use Hemp As An Ingredient?
This is of course an investment piece but you should understand why some of these ingredients are used. Obviously cocaine was the highlight of the first recipes for Coca-Cola and the "health benefits" included higher levels of alertness while also offering the added benefits of staying awake longer. We now know that cocaine has other, not so safe side effects to now caffeine is the substitute. Hemp has been used for many things on an industrial level and was actually what the Declaration of Independence was drafted on. Outside of the industrial uses, hemp has also proven health benefits that are being targeted by drink companies like FBEC Worldwide (OTCPK:FBEC) and Totally Hemp Crazy (THCZ).
According to studies of the ingredient itself, hemp has high levels of essential vitamins A, C, and E while also being rich in protein, fiber, and even omega-6 & omega-3. Hemp has also been identified as an ingredient for weight loss.
The noticeable increase in metabolism from hemp's high protein and fiber content make it ideal for dieters looking for a more natural alternative to caffeine pills. When applied for this specific use, I think the obvious option to include this in energy shots and drinks makes it the new "cocaine" in today's market. The taboo surrounding hemp & marijuana is just one part of the allure that this ingredient has. Unlike other products such as DuBe, which uses a powdered hemp protein (Hemp Pro 70) or Totally Hemp Crazy Rocky Mountain High, which uses hemp seed extract, FBEC Worldwide uses hemp juice in its proprietary blend of ingredients which also include CBD acid, chlorophyll, along with other amino & fatty acids. In comparison to other means of consumption IE oils & extracts, consuming hemp juice has been shown to more effectively deliver the active ingredients, truly making it a super food.
Why Now and Why FBEC Worldwide?
Before we get into this, it should be noted that FBEC Worldwide is an over the counter stock that trades at a price that is less than $1 and has a market cap of less than $100million. The company has also just released its first product as of August 1st and the first round of energy shots are still in the delivery stage of its product life cycle. In a recent management conference call, the company stated that it was due to an unexpected overly successful soft release as to why it has had trouble filling orders. At this point, the only things the company has to produce revenue are the current orders floating in "shipping land". This is a very young company to say the least and as far as financial health in concerned, if you're looking for a value play here, FBEC Worldwide has zero revenues and looks more like a biotech stock based on the balance sheet where operations are funded by outside capital and not by the operations to this point.
Even Mr. Spatafora identified the risks that the company faces, "The key risk to the company right now is launching WolfShot on a national level and making sure that our supply chain, manufacturing and distribution is as efficient as it could possibly be," Spatafora continued, "As a beverage company we depend on outside contractors to delivery goods and provide services that meet the deadlines they have given us. Unfortunately it doesn't always work like this and mistakes happen that are out of our control, but the trick is to try and plan for delays or misprints on a bottle for example."
But unlike a biotechnology company that needs phase trials that could take years, FBEC is a product sales-based company that has just launched the first product this month (Aug 1). After addressing these concerns, I asked Spatafora what makes FBEC Worldwide so disruptive in the space. He responded, "What makes the company disruptive in the space is that we have essentially created a new segment of the energy drink market that is completely unique to what currently exists out there. We are the 3.0 version in that we have a focus on creating a product that is actually healthy and uses the properties of Hemp Juice which is a super food as well as a wide range of other organic ingredients."
Product sales are just beginning so to this point, the real focus has been on the company's management. What used to be a shell of a company rife with toxic debt and a huge share structure has slowly been rolled-up through the efforts of CEO Robert Sand. Since taking the helm in April the company has paid off toxic debt notes, cleaned up the company's auditing to make it able to be listed as a reporting OTCQB company, and has also announced plans to significantly reduce its authorized share count. It stands to reason that the real value proposition for the company will be realized once they show proof of concept with their product rollout of the flagship "Wolf Shot H.E.M.P. Energy" drink.
"We have other products that we are ready to move forward with and even though we have the IP and formulations ready we are cognizant of the fact that WolfShot is the flagship and that product lays the foundation for all future products," Spatafora continued. "Once we graduate past online sales, our hope is that retail sales in everywhere from retailers like GNC or 7/11 to gas stations & head shops will escalate dramatically. Part of that success will depend on how effectively we can market the product."
I was able to procure a sample of the product and noticeably I found a difference in alertness. The flavor was similar to what I've tasted with other energy shots but the after taste was more of a natural fruit flavor than an artificial one. I'm not sure what raw hemp tastes like so I can't speak to any additional flavors and whether it was placebo or not, I did have an increase in appetite suggesting the metabolic effect of the hemp ingredient. Even so, I did ask the newly appointed CMO to speculate on where he sees the company from a revenue standpoint if this launch goes successfully and if sales continue to grow as well as the company had originally suspected on its conference call.
His response, "Revenue and profit are two very different things, but if all goes to plan we will be profitable from the revenues on WolfShot from a sales perspective. Targets are impossible to make without weighing the metrics of market penetration, supply and demand, but I will say if we could grab 1% or even half of a percent of the biggest player in the market that would put us between $6,000,000 - $12,000,000 in revenue per year. In my opinion we have a superior product in not just quality, but taste," He concluded with, "I believe that shareholders hate press releases that say a company will do something well into the future and my perspective is to just do it and then let the shareholders know; no one likes a carrot dangled in front of them."
Investor Considerations
Despite the fact that the company really has no product on the street quite yet, this is a speculative play and more or less a situation for being in early with a very small position in the "risk" column of your portfolio. Even if the share structure doesn't tighten, the current list of debt notes with the company doesn't start maturing until January of next year. This is also assuming that FBEC doesn't once again pay off these notes early. Between August and December, the lack of dilution shows favorably for those looking at this as a short term play while the long approach could be considered as a way to get involved with a company carving out a new segment for the energy shot business.
In addition to this the company has also teamed up with G. Randall & Sons, Inc. of California giving FBEC the ability to purchase the full Intellectual Property of the proprietary hemp-based formula. This opens the door not only for use in their own products but also the ability to license out this formula if they choose to do so. The co-founder of G. Randall, Dr. Linda Strause has over 30 years of experience in formulating recipes and now FBEC will have unrestricted access to her team.
Conclusion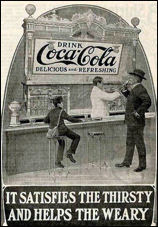 Nutritional hemp is still relatively new in the US market and certainly the energy shot industry has just begun to realize growth in comparison to the long lived reign of traditional soft drinks in the beverage industry. There is still an open opportunity for companies like FBEC Worldwide to tap into this growth by offering a unique spin on the standard "energy shot" that the market currently knows. Companies like Coca-Cola started out by offering a different ingredient for a new tonic to hit soda fountains during the early boom in 1886 that would give customers what was thought to be a healthy remedy for "satisfying thirst and helping the weary".
Today it is the energy drink market that has begun to carve out a large opportunity and though there are hundreds of small producers, the use of new ingredients will once again test the limits of market penetration. FBEC Worldwide has just released a new energy shot that utilizes the hemp plant in a more effective juice form in its proprietary blend as compared to its competition, which uses oils & extracts as the delivery method. With sales just beginning, I think this is something to consider in a piece of the speculative portion of the stock portfolio.
Editor's Notes: This article discusses stocks that are under $1 and have under a $100 million market cap. These are highly speculative investments and should be treated as such. Furthermore some statements in this article were taken directly from an interview with a member of management and could be considered as forward-looking statements. While these statements are made to convey to the public the company's progress, business opportunities and growth prospects, readers are cautioned that such forward-looking statements represent management's opinion. Whereas management believes such representations to be true and accurate based on information and data available to the company at this time, actual results may differ materially from those described. The Company's operations and business prospects are always subject to risk and uncertainties. Important factors that may cause actual results to differ are and will be set forth in the company's periodic filings with the U.S. Securities and Exchange Commission.
Disclosure: I/we have no positions in any stocks mentioned, and no plans to initiate any positions within the next 72 hours.
I wrote this article myself, and it expresses my own opinions. I am not receiving compensation for it (other than from Seeking Alpha). I have no business relationship with any company whose stock is mentioned in this article.