Should You Buy Penny Stocks Right Now?
Please Note: Blog posts are not selected, edited or screened by Seeking Alpha editors.
Summary
Risk-on assets are becoming popular.
Robinhood traders are eyeing short-term trades.
Penny stocks have presented new opportunities for higher-risk traders.
If someone were to ask you, "What are penny stocks?" what would be your response? This simple question has evoked myriad reactions from traders far and wide. Some will say they're OTC stocks, and others will put a price tag of $1 or $2, etc. According to the Securities & Exchange Commission, penny stocks trade for less than $5 a share.
No matter your personal definition, the goals are the same: make money quickly and repeat the process. Now, I'll preface this article with, while small-caps aren't necessarily all penny stocks, the small-cap ETFs like the Russell 2000 (IWM) and the S&P Small-Cap ETF (IJR) have been used as benchmarks for the health of cheap stocks. Both of these have gotten slaughtered in the wake of the market's latest bout of wild volatility.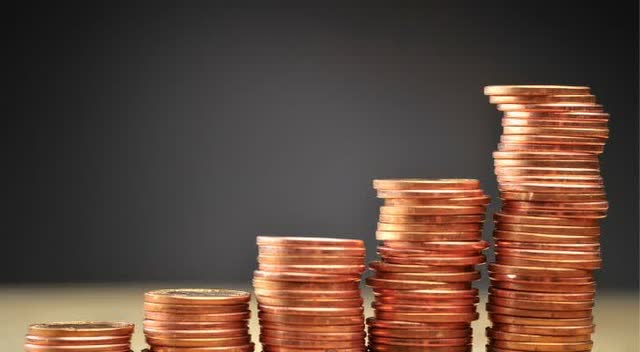 Should You Buy Penny Stocks Right Now?
Given the state of the stock market today, things can shift at a moment's notice. You've got economic data pushing inflationary fears and the jobs market, which is wide open for new employment. We are certainly at the start of what could be a booming reopening in the U.S. While other countries like India grapple with coronavirus case surges, the rest of the world seems to be starting its rebound. 
Does this mean volatility will soon come to an end? In my opinion, not by a long shot. But understanding how to day trade or even how to take advantage of market fluctuations is important right now. Is it for everyone? I think so, but that's only if you understand the basics of the market and have a handle on managing risk.
If you can, then you're all the wiser. Penny stocks aren't the easiest to trade, but they are big sources of profit for seasoned traders. What's more, if you look at some of the popular names over the last 18 months, many of these stocks under $5 are no longer at those levels. Take Novavax (NVAX), for instance. Though it hasn't experienced the greatest quarter so far, it's trading significantly higher than it was at the beginning of 2020. This is a testament to the company's ability to execute on milestones and secure strong backing from Wall Street firms. Then again, you've also got companies like Hertz (HTZGQ), which still have yet to recover from pandemic lows.
Penny Stocks To Watch Right Now
You've got your pick of penny stocks to watch right now. You could choose some of the popular OTC names in the stock market today. You could also opt for only Nasdaq & NYSE listed names. Most traders will look for trends in the market driven by momentum & hype can play a role. For instance, if you're looking for penny stocks on Reddit boards gaining popularity, there are a few things to keep in mind. The main thing is that hype likely plays a larger role in light of any market momentum. 
With that in mind, it's important to not only rely on what you're reading on social media and message boards but also to do your own research. Look at things like filings and corporate updates to see fundamental progress & activity. It's also important to read between the lines and understand if the hype is the main factor at work or if something else could lend a hand to a longer-term trend.
Beware Of Sketchy Penny Stocks
Take, for instance, POSTD Merchant Banque (OTC:PMBY). It's a dark and defunct company with a Stop Sign on OTCMarkets.com, which has also been given a designation of "Unable to Contact." The last SEC disclosure was from 1998, then you've got a few updated "filings" that were only filed with OTC Markets showing very basic financial information. Yet, the market has apparently taken this as a positive (for now).

Shares of the defunct company rose from under 3 cents to over $0.70 at one point. I have no personal opinion on the company whatsoever simply because there is very minimal information available, only financial statements. While the move from under $0.03 to over $0.70 was notable, look at what has happened since. Shares of this ghost ship have fallen by nearly 50% from their highs.
Reopening Penny Stocks Still A Focus
Then you've got other penny stocks that have continued keeping the market updated and have built a somewhat loyal following. The reopening trade has been a great source of excitement this year, helping build these loyal fan bases. Look at former penny stocks like GameStop (GME) and Koss (KOSS), which have soared amid cult-like hype. You've also got other reopening penny stocks, including many energy names that've flourished in 2021.
Vertex Energy (VTNR) is a producer and refiner of petroleum products. While it isn't necessarily a pure-play oil and gas stock, it does work in the production of motor oil and hydro-processing. It is considered one of the largest processors of motor oil in the U.S. and has several facilities worldwide.
The company is not a producer of the gasoline that goes into your car. However, given that it does produce oil in one way or another, it could stand to benefit from a vastly heightened demand. On May 13th, Vertex reported its Q1 2021 financial results. In the results, it posted a net income of $1 million with an adjusted EBITDA of $6.5 million. This is a sizable increase of around $4.9 million over the previous quarter. And, the company reported that the price of Group II+ base oils rose by nearly 20% compared to the previous year. This supports its increase in margins during this most recent quarter.
"Our strong first-quarter results which include significant year-over-year growth in gross profit, operating income, and adjusted EBITDA, were driven by a combination of increased product demand, improved margin realization, disciplined expense management, and full optimization of our Marrero and Heartland refineries."

Benjamin Cowart, CEO of Vertex Energy Inc.
Other companies like China Xiangtai Food Co., Ltd. (PLIN) have also gained some momentum recently. It's a penny stock working on the production of animal products for a large range of consumer and wholesale meat markets. The company slaughters, processes, packs, distributes and sells its variety of pork-based meat products in China. It also offers chicken, beef, lamb, duck, and rabbit meat; however, pork is its main area of focus.
Recently, PLIN stock had seen some strong momentum. While there is no company-specific news that is causing PLIN stock to increase in price and volume, we can look at what else may be causing it. PLIN stock has shown up on various Reddit communities in the past.
More Penny Stocks To Watch Right Now
There are obviously many more penny stocks to add to the list. The long and short of it is that these low-priced stocks can experience significant moves much larger than what the broader markets offer. With that also comes increased levels of volatility. Just as much as penny stocks can climb, they can also go into a free-fall. It all comes down to how you take advantage of the short-term moves that will separate profitability from losing trades.
Analyst's Disclosure: I/we have no positions in any stocks mentioned, and no plans to initiate any positions within the next 72 hours.
Seeking Alpha's Disclosure: Past performance is no guarantee of future results. No recommendation or advice is being given as to whether any investment is suitable for a particular investor. Any views or opinions expressed above may not reflect those of Seeking Alpha as a whole. Seeking Alpha is not a licensed securities dealer, broker or US investment adviser or investment bank. Our analysts are third party authors that include both professional investors and individual investors who may not be licensed or certified by any institute or regulatory body.