The EPS forecast on Methode Electronics was just raised from $0.56 per share to $0.68. The stock has yet to react to the EPS forecast hike.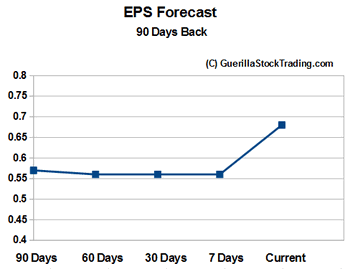 The EPS has exploded +132% year over year.
Revenue growth is a thing of beauty as well. The company has managed a 12.5% annual rate of growth in revenue for the last 5 years.
I also like the PEG ratio which is a smoking hot 0.97.
The company has more than $160 million in cash with only $20 million in debt.
Watch the chart though. It's currently pulling back and so you want to wait for a candle over candle entry.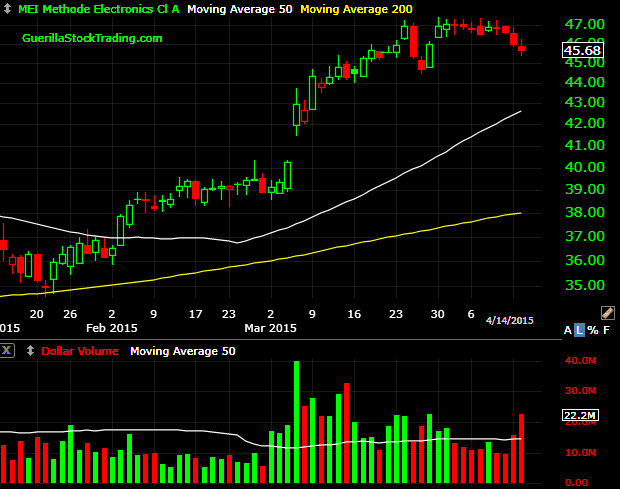 Full report: Methode Electronics Stock EPS Estimate Explodes Higher
Disclosure: The author has no positions in any stocks mentioned, and no plans to initiate any positions within the next 72 hours.