Knight Transporation stock is in a giant Ascending Triangle. It makes sense that the stock has been consolidating in a Triangle as the outlook for earnings season and the U.S. consumer has been in doubt. However, after earnings beats last week from consumer sensitive companies like Dunkin Donuts, Domino's Pizza, and Amazon, the Trucking industry could well take the next leg higher.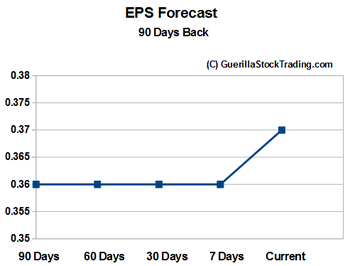 Knight Transportation just had its EPS forecast raised. Could this be the start of a string of EPS forecast hikes?
Just 7 days ago, the EPS forecast was for $0.36 per share. As of April 24, 2015 the EPS forecast has been raised to $0.37 per share.
Knight Transportation stock chart shows a giant Triangle pattern just like the Transportation industry. However the stock chart looks a bit more bullish like an Ascending Triangle pattern.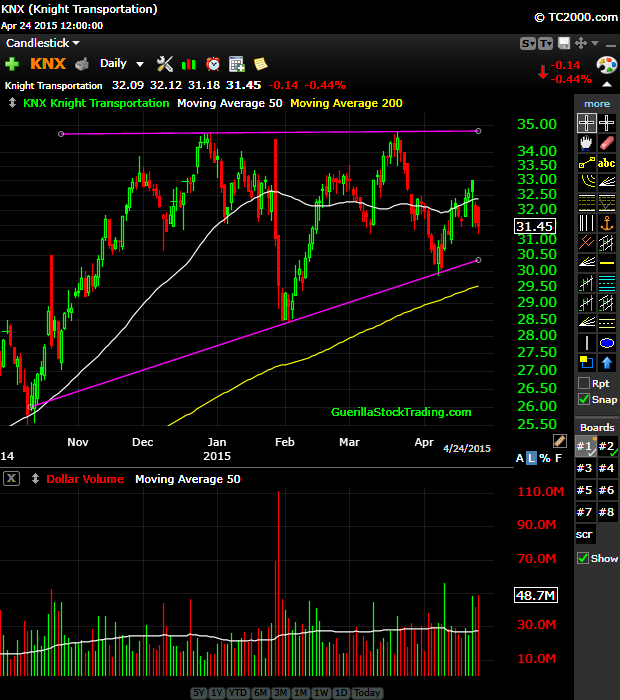 Source: Knight Transportation Stock EPS Forecast Just Raised
Disclosure: The author has no positions in any stocks mentioned, and no plans to initiate any positions within the next 72 hours.