Active Power (NASDAQ:ACPW) has had falling revenue over the last few years, but that could change soon. They have a growing backlog. The dollar amount of backlog was approximately $32.6 million as of March 31, 2015.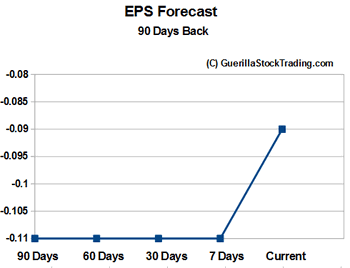 Even though EPS is negative, the EPS forecast is rising. Just this week, the EPS forecast was raised from -$0.11 to -$0.09.
The P/S is 1.09 which suggests the stock is undervalued in relation to the amount of sales the company is doing. The company has a negative EPS and so they have no P/E.
Active Power has had heavy insider buying over the last few months. Insider holdings have increased by more than +110% over the last 6 months.
The stock chart of Active Power shows a downtrend that has reversed and is heading higher against an uptrend support line. This is a continuation pattern and the bet is that the stock will continue bouncing off this trend line.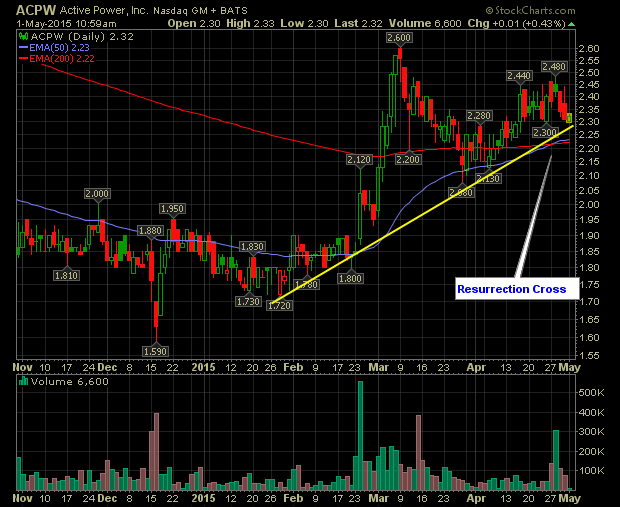 Source: Active Power Stock Has Massive Insider Buying
Disclosure: The author has no positions in any stocks mentioned, and no plans to initiate any positions within the next 72 hours.