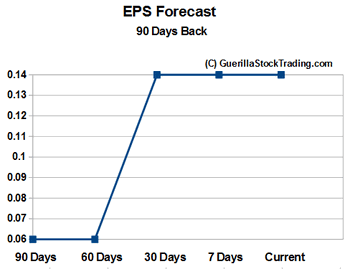 The EPS forecast for Gigamon has more than doubled over the last 60 days.
In 2014, Gigamon stock fell more than -70% on operational missteps. So far in 2015, Gigamon is back on course as evidenced by more than 140 institutional dealers and funds purchasing Gigamon stock.
Gigamon stock is a continuation layout play where we are wagering that the strong uptrend will continue.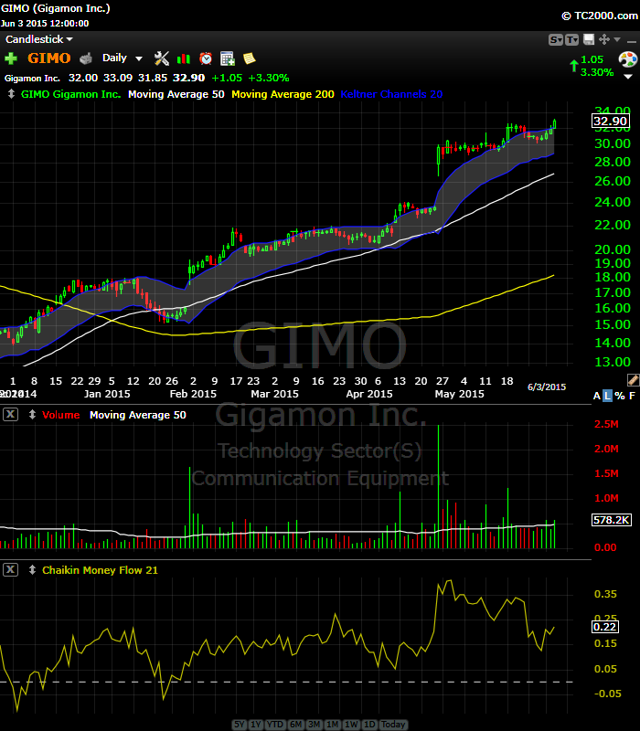 Source: Gigamon Stock Going To The Giga-Moon!
Disclosure: The author has no positions in any stocks mentioned, and no plans to initiate any positions within the next 72 hours.