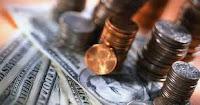 Edge in the international market in gold, while silver is trading at in the fall. Comaks gold traded at $ 1,637, with about half per cent is $ 31 per ounce, while silver declined slightly in the business is going around. Last week, gold in the domestic market, with nearly half per cent to Rs 28 199 was the silver boom, with nearly half a per cent to Rs 56 221 was closed.
Naimaks crude oil has declined strongly. Crude oil slipped 1.5 per cent in the international market is trading, the price is 101 dollars a barrel. Last week, crude in the domestic market had closed at Rs 5292 with strong light.
Copper on the London Metal Exchange is trading at half per cent. Copper in the domestic market last week with modest gains had closed around Rs 430.
GOLD (JUN) - Gold rebounded modestly on Thursday following its largest two-day decline in over a month. Gold rebounded modestly on Thursday following its largest two-day decline in over a month. COMEX gold futures, as per the May contract, settled up by $16.00, or 0.1%, at $1,630.10 per ounce. Resistance and support levels for the today's session:
SUPPORT 1: 28065
SUPPORT 2: 28050
RESIST 1: 28150
RESIST 2: 28220
SILVER (NYSE:MAY) - Silver bulls may be hoping that the metal's healthy first-quarter price rise is the first step back towards record highs. Not so fast.
Its advocates say silver, which occupies a middle ground between industrial metals like copper and investment vehicles like gold, can benefit both from the fledgling economic recovery that is lifting copper and from the investment that is driving gold. On domestic front Silver's Expected resistance and support levels for today trade are as follows:
SUPPORT 1: 55875
SUPPORT 2: 55775
RESIST 1: 56160
RESIST 2: 56350
COPPER (APR) - A deceleration in macro trends, particularly out of China, is preventing prices from pushing substantially above the top end of the range, while on the downside, prices are being supported by a steady decline in LME inventories and the fact that the global supply/demand picture is pointing to yet another deficit in 2012," they added. Expected resistance and support level for today trade are as follows:
SUPPORT 1: 429.77
SUPPORT 2: 428.73
RESIST 1: 431.72
RESIST 2: 432.63
CRUDE OIL (APR) - Oil fell for the third time in four days after Iran agreed to resume talks on its nuclear program and economic reports in the U.S. and China raised concern about fuel demand. Futures slid as much as 1.4 percent after climbing 1.8 percent on April 5. International negotiations with Iran's government are scheduled to start this week over its nuclear program. China said inflation in March accelerated more than forecast, reducing the government's leeway to boost the economy. The U.S. created a less-than-forecast 120,000 jobs in March, the smallest increase in five months, an April 6 report showed. Expected resistance and support levels for the crude March contract with expiry date of 19 APRIL 2012 are:
SUPPORT 1: 5280
SUPPORT 2: 5270
RESIST 1: 5300
RESIST 2: 5305
With Best Indian Stock n Commodity Market Tips you can make money from these markets by trading in our Calls with great accuracy and high profitability…
Subscribe Free by Filling the TRIAL FORM...