For those who would like to build a position in PBR (Petrobras), the stock has a interesting level to start to buy some shares. The price dropped 8 days in a row and is near the inverted H&S bottom we saw in July. The Friday's tail is the first sign that the bulls are "maybe" ready to win the battle for the next few days.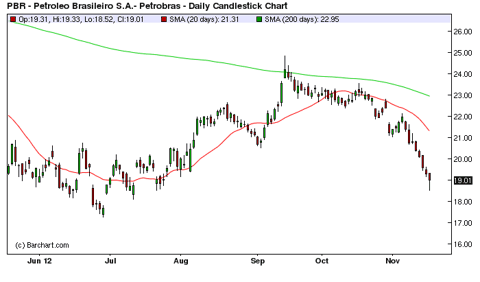 I entered a position near the Friday's close with a stop below the low.
Take care.
Disclosure: I am long PBR.