The global enzymes market is expected to grow at a 6.8% compound annual growth rate ("CAGR") to reach $8 billion in size by 2015, according to the Freedonia Group.
Genufood Energy Enzymes Corp. (OTCBB: GFOO) aims to capitalize on the growing market for these products in the Asian-Pacific region. With many chronic, hereditary diseases and functional imbalances caused by deficiency of certain enzymes, the company's products fill a key void in the market with products that are produced from natural fruit and vegetable extracts and available to target a wide number of conditions, as seen in Figure 1 below.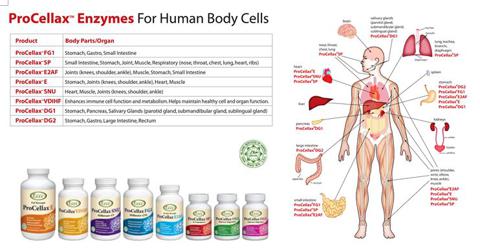 Figure 1 - Genufood Products Overview - Source: S-1 Filing
Kodiak Provides $3 Million in Capital
On August 27th, Genufood announced that it entered into a $3 million common stock purchase agreement with Kodiak Capital Group LLC, middle market private equity fund. According to its CrunchBase profile, Kodiak was founded in 2009 and has already transacted more than $300 million in financing across a number of different industries, including biotechnology, business services, renewable energy, medical devices, and natural resources.
Under the terms of the agreement, Kodiak agreed to purchase up to $3 million worth of common stock at a modest 20% discount to the 5-day volume weighted average market price, while the company filed an S-1 registration statement to issue 3.5 million new shares. The private equity firm is effectively agreeing to value the company at over $110 million, even after the 20% discount, marking a strong vote of confidence in management's ability to execute.
According to Colin Manners, Director of Kodiak, in the company's press release announcing the $3 million financing agreement, "Oliver and his team have built an innovative product in the nutraceutical industry. We look forward to bringing Genufood our experience in supporting successful Asian-Pacific entrepreneurs and are delighted to be part of the next important stage of global expansion for their human and animal enzyme products."
Executing a 12-Month Business Strategy
Genufood will use the proceeds from the $3 million agreement to successfully commence full operations over the next 12 months. While the company has reported minimal revenues to date, key agreements are already in place with manufacturers of its enzyme products and sufficient cash resources are available to begin operations with an initial focus on the Asian-Pacific region and its first retail location in Singapore, according to its S-1 filing with the SEC.
On July 24, 2013, the company announced that it opened its first retail store in the Suntec City Mall in Singapore to complement its existing distribution network and create brand awareness for its GEEC ProCellax and ProAnilax enzyme supplements in the market. Management plans to open ten total GEEC Retail Chain Stores in Singapore where its products have been approved for distribution. Plans are also underway to start marketing in Taiwan and Sri Lanka.
Over the coming months, investors can expect to begin seeing sales from these retail locations appear in the company's financial statements. The modest $225,556 in operating expenses and $107,686 in revenues reported in last quarter's 10-Q filing suggests that relatively modest retail sales would be required to bring it to a key breakeven point, especially given its high margin products and relatively low overhead costs (other than inventory) to date.
Potential Investment Opportunity
From an investor standpoint, Genufood has raised the capital it needs to ramp up its commercial operations over the next 12 months, which means there's limited additional dilution required. The $3 million common stock commitment from Kodiak also provides investors with a strong vote of confidence in management's ability to execute and a cushion for the future. And finally, the company has already begun executing on its planned expansion and commercialization.
Investors willing to assume the risks associated with micro-cap stocks may want to take a closer look given these developments. In particular, investors in the nutraceutical space, including companies like Nutracuetical International Corp. (NASDAQ: NUTR) or USANA Health Sciences Inc. (NYSE: USNA), may have a particular interest in this smaller firm with the potential for higher growth rates than many of its more established blue-chip peers.
More Information
Company Website
Disclosure: I have no positions in any stocks mentioned, and no plans to initiate any positions within the next 72 hours.
Additional disclosure: TDM Financial is a marketing and consulting firm that specializes in creating ongoing communications strategies for public and private companies. For full disclosure please visit: secfilings.com/Disclaimer.aspx