RXi Pharmaceuticals Inc. (OTCQX: RXII) is a small $41 million RNAi therapeutics firm spun off from Galena Biopharma in early 2012. Unlike many other RNAi companies that rushed to bring products to market, the company took its time to overcome many of the industry's hurdles and is now reporting some promising clinical results. In this article, we'll take a look at three reasons that investors should carefully consider this lesser-known RNAi stock.
Emerging Leader in RNAi
RNA interference ("RNAi") is a mechanism that inhibits the expression of a specific gene, thereby affecting the production of a protein. While small molecule drugs inhibit protein production in some cells, RNAi technologies may be able to address a much larger universe of targets that have been historically unreachable. That's why, according to BCC Research, the market is expected to grow at a 27.9% CAGR to $24.1 billion by 2015 (see Figure 1).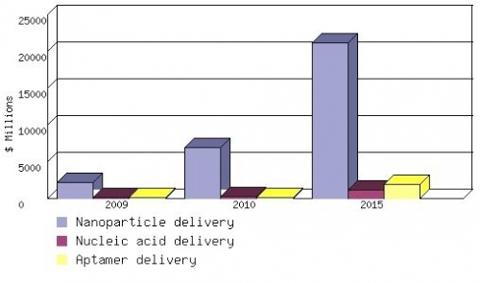 Figure 1 - RNAi Market Analysis - Source: BCC Research
Dr. Craig C. Mello, Ph.D., founded RXi Pharmaceuticals after winning the Nobel Prize in Medicine for co-discovering RNAi and co-inventing RNAi therapeutics. Despite this seemingly significant advantage, the company was slow to start relative to other RNAi companies like Alnylam Pharmaceuticals, Inc. (NASDAQ: ALNY), who attempted to corner the market for molecules that mediate RNAi in order to collect a toll from everyone operating in the industry.
But soon, large pharmaceutical companies like Pfizer Inc. (NYSE: PFE) and Merck & Co. (NYSE: MRK) began selling their RNAi stakes due to problems with delivery and immunity. RXi Pharmaceuticals avoided this boom-bust cycle and spent the time perfecting a unique and highly efficacious delivery technology that could make it a new market leader. And with the industry's revival since 2011, the company is now poised to generate significant value.
Radically Different Approach
Traditional antisense compounds have great tissue distribution and cellular uptake, but they don't have the intracellular potency that RNAi compounds possess. Conversely, traditional RNAi therapeutics work great intracellular, but have poor tissue distribution and cellular uptake. While most RNAi companies have addressed this issue by encapsulating RNAi inside of a lipid molecular, the approach still doesn't quite match the effectiveness of antisense technologies.
RXi Pharmceuticals has taken a completely different approach that involves building drug-like properties into the RNAi compound itself. The result is a therapy that combines the preferable delivery of antisense technology and the intracellular potency of RNAi compounds, with high potency, target specificity, serum stability, reduced immune response activation, and efficient cellular uptake for a wide variety of different RNAi therapeutic targets (see Figure 2).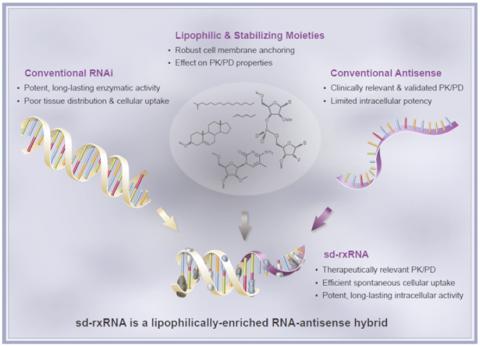 Figure 2 - sd-rxRNA® Features - Source: RXi Pharmaceuticals Inc.
The resulting sd-rxRNA® platform has consistently demonstrated its efficient and universal cellular uptake in both in vitro and in vivo studies, including those focused on the skin, retina, lung, spinal cord and liver. With this unique and unprecedented ability, the patented platform could potentially unlock the vast potential of RNAi therapeutics for local treatments in skin, oral, eye, ear, anorectic, arthroscopy and endoscopy procedures in the U.S. and abroad.
Significant Potential Markets
RXi Pharmaceuticals' sd-rxRNA® platform has already been put to use in its Phase I clinical trial for RXI-109 for the treatment of dermal scarring, as well as additional RNAi therapies for ophthalmologic indications in pre-clinical trials (see Figure 3). In addition to this strong clinical pipeline, the company has ample opportunity for business development in all therapeutic areas that are non-core to its own focus on dermatology and ophthalmology.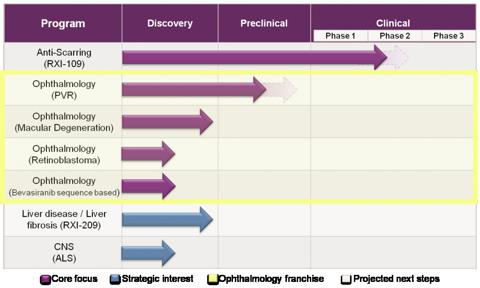 Figure 3 - RXi Pharmaceuticals Clinical Programs - Source: RXi Pharmaceuticals
The company's lead compound, RXI-109, addresses a major market opportunity in an area of unmet need - severe scarring - with a positive clinical proof of concept from an antisense molecule and biomarker confirmation of mechanism of action against the clinical proven connective tissue growth factor ("CTGF") target. In the U.S. alone, there are over 35 million surgical procedures annually where RXI-109 could become a first-in-class RNAi treatment.
Early clinical trial results have also been very promising. In Phase I clinical trials, RXI-109 demonstrated dose-dependent silencing of CTGF mRNA in targeted areas and was well tolerated at all doses. Notably, the relatively low dosages and 43% gene knockdown compare favorably to Pfizer's Excaliard antisense therapy targeting the same CTGF target, which required a higher dosing regiment with only 40% gene knockdown.
Conclusions
RXi Pharmaceuticals may not be as widely followed as Alnylam Pharmaceuticals or other large pharmaceutical companies dabbling in the RNAi space. But with its unique sd-rxRNA® platform and promising clinical results, investors may want to take a second look at this small $40 million firm. Successfully targeting the dermal scarring market alone could unlock hundreds of millions of dollars in value, while the validation of its platform could yield a billion dollar opportunity.
Disclosure: I have no positions in any stocks mentioned, and no plans to initiate any positions within the next 72 hours.
Additional disclosure: TDM Financial is a marketing and consulting firm that specializes in creating ongoing communications strategies for public and private companies. For full disclosure please visit: secfilings.com/Disclaimer.aspx