Lamperd Less Lethal Inc. (OTC Markets: LLLI) is a micro-cap manufacturer of less lethal weapons and ammunition for defensive purposes. Without a single death caused by the utilization of its products, the company's broad array of products sets itself apart from other companies in the space, with their competitive prices, strong innovations, and consistent safety profile. In this article, we'll take a look at some reasons that investors may want to take a closer look.
In particular, we'll take a look at the growing worldwide market for non-lethal weapons, increasing investor appetite for non-lethal weapon equities, and a strong potential catalyst from its recently announced second demonstration in the Middle East.
Growing Market for Non-Lethal Weapons
Civil unrest has become commonplace in many regions of the world, from protestors in Brazil to activists in the Middle East. Governments have responded by purchasing record amounts of non-lethal weapons, designed to minimize casualties and significant injuries. According to Non-Lethal Weapons Market (2013-2018), these factors are expected to drive the market from $880.5 million this year to more than $1.15 billion by 2018.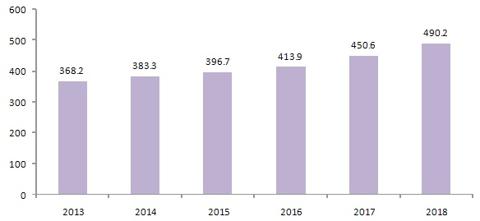 Figure 1 - Disperse Non-Lethal Weapon Forecast - Source: MarketsAndMarkets
The United States alone is expected to procure more than $1 billion worth of non-lethal weapons during this period, while emerging market economies like Russia and the Middle East continue to be strong markets for disperse weapons (see Figure 1 above) for crowd control usage. In addition to these markets, new non-lethal weapon technologies are also being deployed among police and security forces designed to deal with civilian conflicts.
Looking at specific markets, Europe is expected to spend around $1.9 billion, North America is projected to spend around $1.2 billion, and Asia is anticipated to spend around $1.19 billion over the five year forecasted period. On the supply side, the industry remains fragmented with the majority of the suppliers located in the U.S. and E.U., but consolidation may occur as joint development and public-private partnerships become increasingly common.
Strong Investor Appetite for the Space
Many publicly traded companies have been capitalizing on these dynamics. For instance, TASER International, Inc. (NASDAQ: TASR) has surged more than 140% over the past 52 weeks (see Figure 2 below). Needless to say, performance like this handedly outperformed the S&P 500 SPDR's (NYSE: SPY) modest 22% gains over the same timeframe, as well as traditional weapons companies like Smith & Wesson Holding Corp. (NASDAQ: SWHC) that underperformed.

Figure 2 - TASR International Stock Chart - Source: Google Finance
While most of the major players in the non-lethal weapons space are based in the U.S. and Europe, relatively few of them are publicly traded pure plays offering investors exposure. Established private players in the industry include companies like Aardvark, Eagle Industries, and Combined Systems, but public companies may have a long-term advantage given their cheaper cost of capital (via equity) to finance innovative new research and development.
Public companies in the space could also opt to consolidate the industry by acquiring smaller private companies that develop unique innovations. For investors, this roll-up strategy could provide a way for the few publicly traded players in the space to rapidly scale up their revenues and unlock long-term value by enhancing market share.
Lamperd Less Lethal Looks Attractive
Lamperd Less Lethal Inc. (OTC Markets: LLLI) is a relatively small pure-play in this market alongside companies like TASER International. With a market capitalization of just $3.4 million, investors may be tempted to dismiss the stock as a non-operating penny stock, but a closer look reveals an operating entity with significant upside potential. In fact, its latest semi-annual report filed in June 2013 showed tangible revenues that more than doubled over last year.
The company's products are also highly differentiated relative to the competition. For instance, its Mobile Surveillance System provides similar functionality to TASER International's product, but offers numerous advantages, including a vest or helmet system, live streaming, and a competitive price (see Figure 3). As customers begin to discover these products, the company could see its revenues grow significantly from their current levels over the coming months.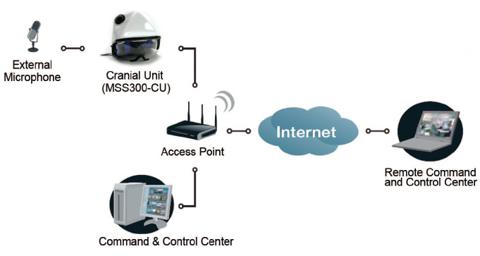 Figure 3 - Mobile Surveillance System - Source: Lamperd Less Lethal Inc.
In fact, a portion of TASER International's recent success was due to a September 11, 2013 announcement detailing multiple new deployments of its AXON Flex™ and AXON body™ cameras and EVIDENCE.com service. These solutions are very similar to Lamperd Less Lethal's Mobile Surveillance System, which offers the added advantage of streaming audio and video at a competitive price, suggesting that the market for this new product alone could be significant.
On September 4, 2013, the company announced that it was invited by the governments of Oman and Saudi Arabia to demonstrate its full less lethal line of products, including crowd control products. The demonstration would be the second over the past year and marks heightened interest on the part of these foreign governments in its products, probably due to the recent unrest in the Middle East and the threat of similar unrest in these areas.
Potential Investment Opportunity
Investors may want to take a closer look at Lamperd Less Lethal given these growing end markets, increasing investor interest, and potential Middle Eastern orders. With a market capitalization of just $3.4 million, the potential order from Saudi Arabia alone could justify a significantly higher share price. And with CEO Barry Lamperd saying, "we anticipate closing on a very sizeable order at the end of this demonstration," that possibility seems likely.
[EMBED VIDEO: www.youtube.com/watch?v=Rlf5nX1yZhs]
More Information:
Disclosure: I have no positions in any stocks mentioned, and no plans to initiate any positions within the next 72 hours.
Additional disclosure: TDM Financial is a marketing and consulting firm that specializes in creating ongoing communications strategies for public and private companies. For full disclosure please visit: secfilings.com/Disclaimer.aspx