The U.S. golf industry consists of approximately 12,000 establishments with combined revenues of approximately $20 billion per year, according to Research and Markets. These establishments consume more than $1 billion per year in electricity from utilities, despite their ideal location for solar powered solutions.
Solar Thin Films Inc. (OTC Markets: SLTZ) aims to capitalize on this opportunity with its unique sun-tracking solar panels. By going off-the-grid, golf courses can realize significant long-term cost savings while promoting themselves as environmentally conscious organizations. The company's solar panels increase efficiency by up to half.
Far From Green
The average golf course consumes between 250,000 kWh and 5,000,000 kWh of energy per year, according to Golf Course Management, a leading industry publication. At an average cost of $0.12/kWh, golf courses spend approximately $30,000 to $600,000 per year on electricity.
With approximately 12,000 golf courses in the U.S., the industry's total energy consumption could average 12,000,000,000 kWh per year, assuming average consumption of just 1,000,000 kWh per course. In dollar terms, this equates to around $1.44 billion per year in spending on electricity among U.S. golf courses alone.
Improving their Game
The U.S. solar industry has over 9,370 MW of installed capacity as of the second quarter of 2013, according to the Solar Energy Industries Association, which is enough to power 1.5 average U.S. homes. At the same time, the cost of solar also fell 11% over the past year to $3.05/W, making it increasingly attractive to energy consumers.
Some golf courses have already begun to embrace solar power. For example, the Candlers Hill Golf Club in Ocala, Florida installed 297 PV solar panels in 2011 atop its maintenance facility. The installation generates approximately 90,000 kWh per year of electricity, which is enough to meet all the needs of the facility. Unused energy is sold back to the energy grid to generate a profit and offset its costs. Over the 30-year life of the system, the organization will save an estimated $200,000.
Tracking the Sun
KLC Green Energy Corp. sought to improve the efficiency of solar panels by rotating them to face the sun. By maintaining a constant 90-degree angle between the sun and solar array, the technology is up to 50% more efficient than fixed solar panels (see Figure 1 below). The technology's durable aluminum structure supports solar modules ranging between 100 and 300 Wp and is perfect for almost any situation.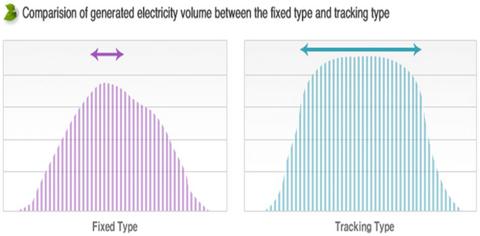 Figure 1 - Solar Comparison - Source: KLC Green Energy Corp.
After acquiring KLC Green Energy Corp in August of 2013, Solar Thin Films Inc. announced the completion of its first installation at the Manhattan Woods golf course in Pearl River, New York. The technology will help offset the golf course's energy needs while offering up to 50% greater efficiency than competing solar panels.
Potential Investment Opportunity
Solar Thin Films Inc. has the potential to disrupt the multi-billion dollar U.S. golf industry with its sun-tracking solar panels. Management anticipates 5-10 additional installations within the Manhattan Woods golf course and plans to target more than 50 additional PGA-approved courses in the U.S. over the next two to three years. Each of these courses could generate approximately $100,000 in revenues, which equates to an aggregate $5,000,000+ market opportunity.
In addition to golf courses, the sun tracking solar technology has already been deployed in Uganda to power school houses and could be used in its $140 million, 24-month contract to build solar fields in West Virginia.
Investors in the solar industry, including companies like Canadian Solar Inc. (NASDAQ: CSIQ) or First Solar Inc. (NASDAQ: FSLR), may want to take a closer look at Solar Thin Films Inc. With its unique sun tracking technology already being deployed in the golf industry, the company has significant potential in numerous end markets. The existing contract in West Virginia also suggests that the stock could be undervalued with a market capitalization of just $26 million.
More Information
Disclosure: I have no positions in any stocks mentioned, and no plans to initiate any positions within the next 72 hours.
Additional disclosure: TDM Financial is a marketing and consulting firm that specializes in creating ongoing communications strategies for public and private companies. For full disclosure please visit: secfilings.com/Disclaimer.aspx