Stocks that appear to be worth watching in this tape (S&P 500 weak trade, short-term exhausted momentum), exhibiting strength recently and could present break-out potential after some consolidation: MGEE, HTS (both dividend plays), OPK (speculative small-cap with news), LQD (continued momentum).
The majority of these names are conservative, and worth watching to see how well they hold up under any pullback, but they are very likely to continue upward momentum irrespective of the market. HTS and MGEE are dividend stocks (a REIT and a utility, recently written up in today's column), and LQD is the investment grade corporate bond ETF. OPK is a small biotech that recently announced a find that could "vaccinate any type of flu," potentially HIV. While such a claim seems far-fetched, the stock chart shows clear accumulation, and the CEO and major stakeholder in the company is Philip Frost, reknowned in the medical world for his previous successes in drug development (he sold IVAX to Teva many years ago).
These are not buy recommendations, necessarily, just watchlist stocks -- may write them up in future columns.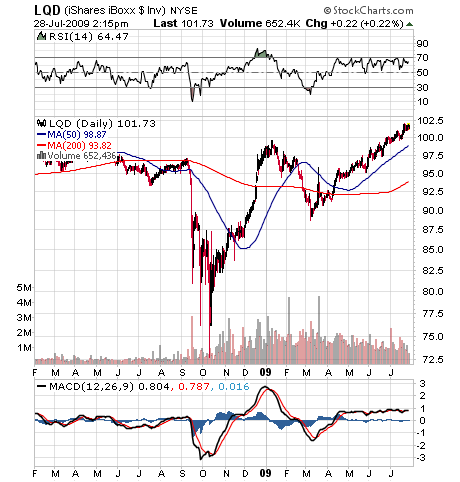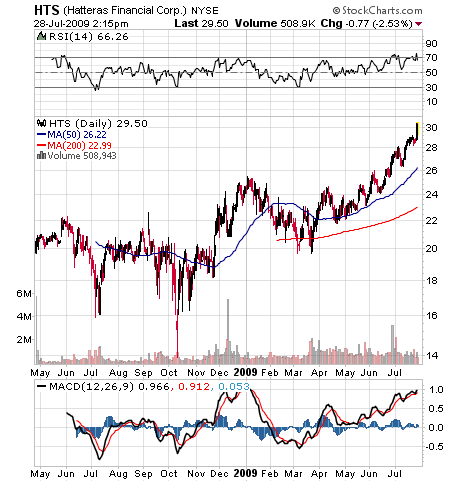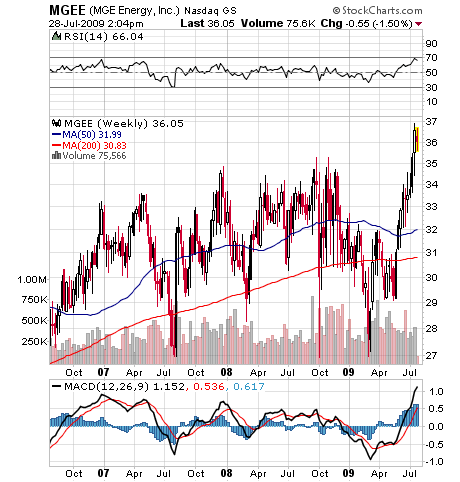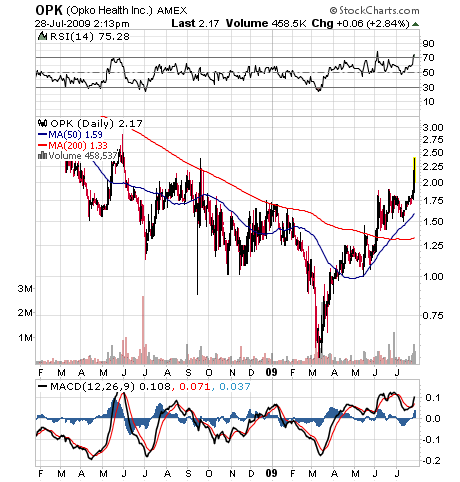 Disclaimer: The author's clients hold positions in some of the aforementioned stocks.