There is no question the recent jobs report came as a surprise to many. Clearly better than anticipated. Enough perhaps to even make die-hard pessimists take another look at their own particular prognostications. Digging deeper into the numbers, what stands out to many analysts is the fact that the majority of the new jobs were likely "temps" hired on for more permanent positions. No matter what your bias, this is noteworthy because this sort of shift from the temporal work pool usually marks peaks and/or future improvements in the employment picture.

Personally, I will withhold judgment until further data is in. In the meantime, there is a completely different way of looking at this news. Given the market's tendency to rise on mixed headlines over the past several months, should it not be able to break out of its recent consolidation on this clearly better-than-expected data, it could finally mark the type of exhaustion required to stimulate a meaningful (and long overdue) correction. In fact, the price action over the past several days indicates precisely that.

As such, I still have the same shorts on the radar: UWM, HYG, and KRE. Other areas to look at as possible shorts, or simply to avoid, are the commodity and emerging markets plays, which have run hard since the recovery rally took root. While there isn't sufficient weakness in ETFs such as the FXI or EWZ to warrant shorting them, it might be a good time to take some profits in those areas and wait for better re-entries. On the flip side, the XLE and OIH could tumble hard if the market corrects, the charts look vulnerable, and the GLD is putting in a pretty strong intermediate-term top here. While we have highlighted many reasons why gold could rise over time, it also could also experience broad set-backs along the way, depending on what happens in the currency markets.  If you haven't done so already, managing your position actively (selling exaggerated swings higher, and buying the dips) will result in far better returns than simply buying & holding the precious metal.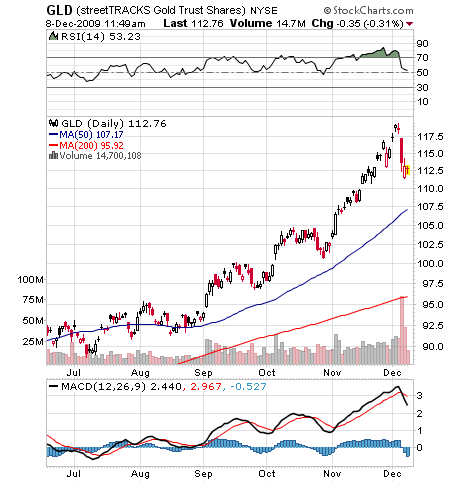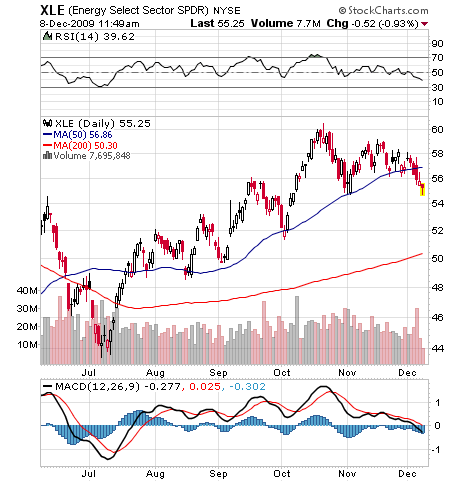 Disclaimer: the author and/or his clients may maintain short positions in UWM, HYG and KRE, and long positions in GLD.