The Tape
Technically speaking, this morning's gap higher looks like the end of the road for the most recent rally.  Sometimes it's rough to make such a comment when the market is rising, and rising, and rising... but keep in mind, big rallies always occur during bear markets, and this advance (five, six days running) would appear to have crossed the finish line. 
A quick few charts: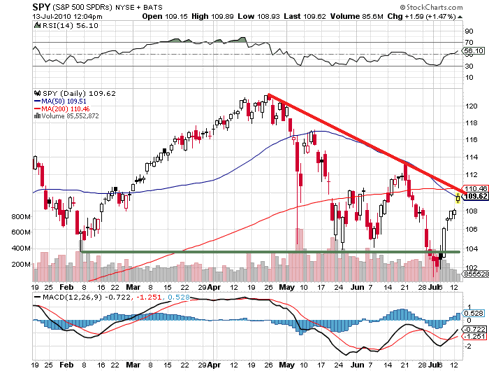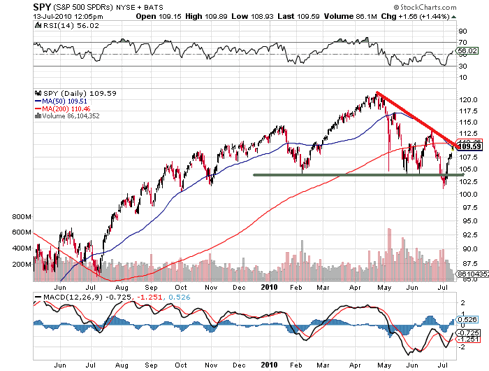 We are running into the 50-day moving average and the downsloping trendline from April.  And while the "undercut" low a few weeks back does bear the warning signs of a snap-back rally, it's hard to justify getting on the train now when volume has been declining at the same time that risk assets are rising.
The telling move will be the next move, whether she (the S&P 500) can hold above 105 or whether we get a vehement next leg lower.  For now, tighten stops on your successful trades and take some well-earned cash off the table.