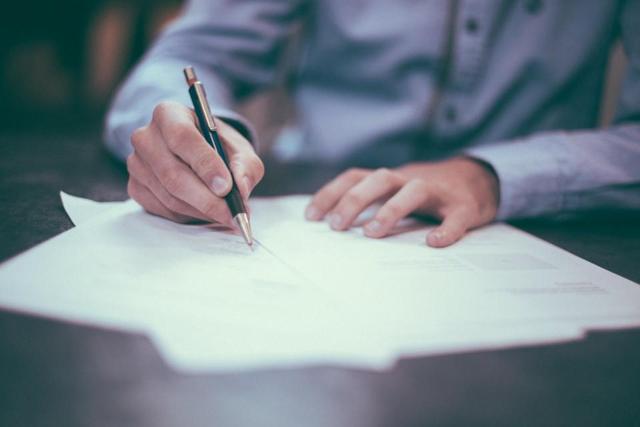 Usually we talk about trading forecasts and the benefits of technical and fundamental analyses. However, today I would like to cover a different topic. While all of us enjoy the trading in its nature, sometimes a it might be more useful to actually become a broker instead of being just a trader. If you have been in trading for a while and currently feel burnout - perhaps it is time to actually start serving the traders instead of fighting against the market.
Starting up your own brokerage might seem like a very challenging task, yet it is not as complex as it appears when using the right tools and methods. In this article I will explain how to open your own FX brokerage in a few steps.
Snapshot
Essentially opening your own brokerage is not so much different from opening any other type of business, there are the 6 vital ingredients of any broker:
Registered company
Website
Trading Platform
Office
Employees
Marketing
Typically each of the businesses that exists nowadays would require everything above except of the trading platform. Let's examine each of the steps in a bit more detail.
Step 1 - Registering your company
This is, perhaps, the most time consuming and costly processes if you are looking to develop a company that is authorised by a major regulator like the FCA (NASDAQ:UK) or NFA (US). This is often the reason why many brokers prefer to get established on the offshore territories from the start, as their budget is limited and investing between $100,000 and $300,000 just into the company's establishment may be quite a large sacrifice.
If you go for a regulated company - be prepared to spend at least 6 months obtaining the license. Going for an offshore registered or offshore regulated company is generally cheaper and less time consuming, but it will also generate less trust from your potential clients.
Step 2 - Preparing your website
Trading is done online, hence a browser is the main place where you are going to onboard the clients. This is why you have to make sure that you website provides a great user experience and offers a clear procedure for learning about your brokerage. Slick registration form is also a must-have. Developing a website is also not the fastest processes as you don't want to end up with just a product, but you do want to get a well-tested page.
The best idea here is to outsource the project to a company that has experience exactly with developing the sites for FX brokers.
Typically you would start developing the website in the meantime of your company registration.
Step 3 - Selecting your trading software
The platform is a core element of any trading businesses. It is nearly as important as your company registration. If you are going for FX brokerage, you don't really need to employ your own developers in order to get a platform in place. There are plenty of third party terminals that come as turn-key solutions, so you can choose your own colours, branding or even minor design changes.
As for the pricing, the compensation models and general costs depend on the companies you want to work with. If you want to go for the world's most widely used platform - MetaTrader 4, be prepared to spend anywhere around $100,000 just for the setup fee. Later you would need to deal with liquidity separately. This may sound like a lot, especially if you are just starting. This is why you can benefit significantly if you are using such a platform as UTIP. It will usually cost you around $15,000 only to get started with this software provider and you will be given a platform that is even somehow better than MT4.
Getting your trading software up and running does take time, but not too much. Usually it should take you a few weeks to get everything in order, yet plan at least a month of testing as you want your platform to be running as smooth as possible when you brokerage starts operating.
An important thing to keep in mind is that not every platform comes with integrated liquidity and you surely don't want to look for liquidity providers just at the starting stage. Getting a decent feed for some instruments may cost you as much as $2,000 per month.
Step 4 - Opening your first office
Having an office is a pure overhead for the company. However, depending on your company regulation, you might be required to actually have an office and have some employees on the register. Otherwise you may simply run the office to smoother your operations. However, nowadays there is trend for the companies to run a virtual office and collaborate with the teammates online. This is solely up to you, yet if a brokerage house is your first business - best to go for an office space, even if it eats out a healthy share of your budget.
The main tip here is to avoid investing too much into your office space. Best to go for an open office space that could accommodate just the essential staffing requirements that you might have. Later you can extend, but at first the unneccessary office space will simply be an unwanted expense for you. No need to hurry here - go for an office only once the company is settled.
Step 5 - Getting your first employees
You should only get your first employees once the office space is here, yet it does not mean that you should begin the hiring process at this stage. The hiring process could be started even before the company is established as you don't want to take hiring decisions too fast.
It goes without saying that you would need additional resources to make your brokerage operational. Your staffing requirements would typically depend on your strategy, but you can hardly operate with less than 5 people in place. To begin with, you would need at least one support officer, one salesman, someone to deal with finances, a marketing guy and an office manager. Some companies begin with as many as 50 salesmen straight away. However, this solely depends on your strategy.
Step 6 - Onboarding your first clients
Clients don't come out of blue, hence you do need to make your brokerage found. You can also employ quite a few different strategies here, but be sure that getting clients cost money. Usually a broker pays anywhere between $20 and $200 to onboard a client, so be sure you have a decent budget to start with marketing and advertising.
Summary
Depending on how complex you decide your brokerage to be, it may cost you from $50,000 to $1,000,000 to start with one. It will also take lots of time on your side, yet you can trust the professionals here and let them coordinate the whole process. There are a few companies that specialize in launching brokerage houses, but I surely only recommend New Broker as their services are offered at the best price / quality ratio.