Latest In The World Of Senior Loan Funds (Blog Preview)
Please Note: Blog posts are not selected, edited or screened by Seeking Alpha editors.
CEFs, Dividend Growth Investing, Dividend Investing, ETF investing
Seeking Alpha Analyst Since 2011
Nick Ackerman is an avid student of the markets and has been investing in his own accounts for over 14 years. He is a former Financial Advisor and has previously qualified for holding Series 7 and Series 66 licenses. These licenses also specifically qualified him for the role of Registered Investment Adviser (RIA), i.e., he was registered as a fiduciary and could manage assets for a fee and give advice. Since then he has continued with his passion for investing through writing for Seeking Alpha, providing his knowledge, opinions, and insights of the investing world. His specific focus is on closed-end funds as an attractive way to achieve income as well as general financial planning strategies towards achieving one's long term financial goals.
---------------------------------------------------------------------------------------------------------------
I provide my work regularly to CEF/ETF Income Laboratory with articles that have an exclusivity period, this is noted in such articles. CEF/ETF Income Laboratory is a Marketplace Service provided by Stanford Chemist, right here on Seeking Alpha.
Summary
Senior loans should benefit from future interest rate increases.
We ran a screen to find the best valued senior loan funds.
Sign up for a free 2-week trial today to read the full commentary.

Our membership is exceptionally popular because we help you:
(1) Identify the most profitable CEF and ETF opportunities.
(2) Earn a ~8% dividend yield together with capital appreciation.
(3) Avoid the overpriced funds that can sink your portfolio.
The great news is that we're currently offering a limited-time-only free trial so there's no better time to try us out! Start generating safe and reliable 8% yields from our portfolios today!
Best Present Ever!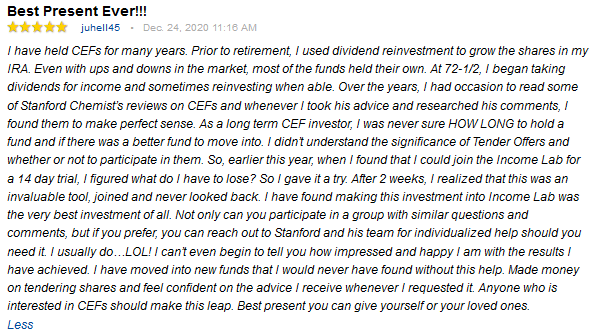 ====================
Several months ago we took an in-depth look at closed-end funds that invest in senior loans. We went over the pros and cons, and some unique risks that are present in CEFs. Of course, CEFs have to contend with the premium/discount mechanics in their structure - and they can also include leverage to make them more volatile as well. Several funds have now released their year-end data - so we will get an update of distribution coverage figures.
That being said, the main draw for senior loan funds at this time is the idea of increasing interest rates. Most of these investments are tied to floating interest rates tied to LIBOR plus a spread. Therefore, when rates do rise again in the future, these funds should see some of the first benefits. This is in contrast to other fixed-income investments such as; U.S. Treasuries, municipal bonds and other investment-grade corporate bonds.
Though as a friendly reminder, they will still have to break through the "floor" rate before seeing an impact. This means that it might not be as immediate until rates rise sufficiently enough. Stanford Chemist went more in-depth on this subject previously. Additionally, Jerome Powell is indicating that rates should be set to 0% for a considerable amount of time. In fact, they don't anticipate raising rates for at least a couple of years. That being said, you never can say it will never happen.
The data is from the closing on 03/12/2021. We will also be sorting the list from deepest discount to lowest discount. After the screening metrics we used above, we are left with 15 funds.
| | | | | | | |
| --- | --- | --- | --- | --- | --- | --- |
| Name | Ticker | Premium/Discount | Distribution Rate | Distribution Coverage | 5-Year NAV | 10-Year NAV |
| Apollo Senior Floating Rate Fund | (AFT) | -10.37% | 6.01% | 96.06% | 6.87 | 5.29 |
| First Eagle Senior Loan Fund | (FSLF) | -9.72% | 5.85% | 91.29% | 5.89 | |
| Nuveen Short Duration Credit Opps Fund | (JSD) | -9.02% | 7.35% | 89.11% | 6.14 | |
| Blackstone Long-Short Credit Income | (BGX) | -8.79% | 7.03% | 98.49% | 10.43 | 5.73 |
| Nuveen Senior Income | (NSL) | -8.54% | 7.32% | 89.12% | 6.23 | 4.93 |
| Blackstone Strategic Credit | (BGB) | -8.52% | 6.58% | 98.37% | 9.09 | |
| Invesco Senior Income | (VVR) | -8.50% | 6.00% | 77.30% | 7.24 | 5.31 |
| Nuveen Credit Strategies Income Fund | (JQC) | -8.47% | 12.61% | 34.36% | 5.84 | 4.64 |
| Blackrock Floating Rate Income | (BGT) | -8.15% | 6.21% | 74.52% | 6.01 | 5.41 |
| Invesco Dynamic Credit Opp | (VTA) | -7.67% | 8.04% | 68.56% | 8.17 | 6.13 |
| Nuveen Floating Rate Income Opportunity | (JRO) | -7.50% | 7.27% | 85.33% | 6.71 | 5.31 |
| Nuveen Floating Rate Income | (JFR) | -7.43% | 7.26% | 85.85% | 6.63 | 5.05 |
| BlackRock Debt Strategies | (DSU) | -7.17% | 6.68% | 76.18% | 7.58 | 6.32 |
| Blackstone Senior Floating Rate Term | (BSL) | -7.16% | 5.85% | 100.2% | 9.23 | 5.17 |
| BlackRock Floating Rate Inc Strategies | (FRA) | -7.13% | 6.14% | 74.73% | 6.02 | 5.2 |
(Source - CEFConnect/SEC Reports, compiled by Author)
To read the full analysis - start your 2-week free trial now!
===============
Income Generator portfolio distribution history
The Income Generator portfolio grew its income by +11.0% (from $11603 to $12882) in 2020. This highlights the power of "double compounding" from distribution reinvestment as well as our CEF rotation strategy, in allowing minor distribution cuts to be overcome, as well as not stretching for yield. Remember, no new capital was committed to the portfolios at any time.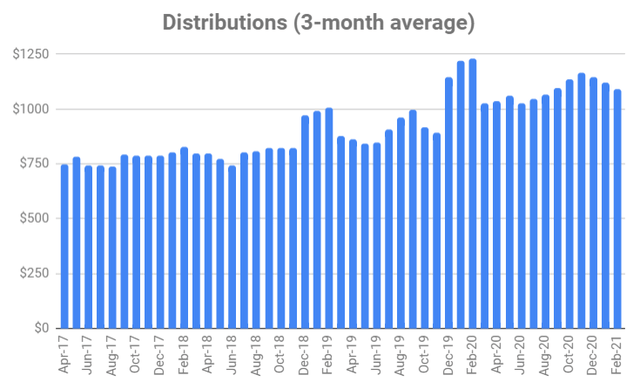 ====================
Take advantage of our annual membership and free trial
Take us for a free trial! That allows you to test out our service on a no-risk, commitment-free basis. You'll also get to experience our vibrant community of over one thousand income-orientated CEF and ETF investors, counting numerous full-time and professional traders and investors amongst our ranks.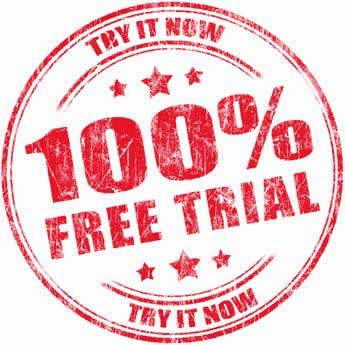 If you're not satisfied, simply cancel before your 2-week period is over and you won't be charged a single penny.
With an annual membership, you save 25% versus the monthly membership. There's no better time to try us out!
The CEF/ETF Income Laboratory membership normally costs $588 per year (on a monthly plan). That gets you 1000's of research hours conducted on your behalf each year by our team of experts which we share with our members at only a fraction of the cost. Today, you have the opportunity to access a discounted price of $439/year (25% off) by joining us on an annual plan.
All members are grandfathered for life at the membership rate that they signed up at (note: excludes any introductory discounts). So I highly suggest that you lock in the current rate while you still can.
Remember, "time = money", so being able to save hundreds of hours of time of CEF and ETF research each month with what amounts to the price of a cup of coffee every few days is truly an incredible bargain. And our members agree!
====================
"Don't head into retirement without Income Laboratory!"
Consider reading some of the reviews that members of the community have left us!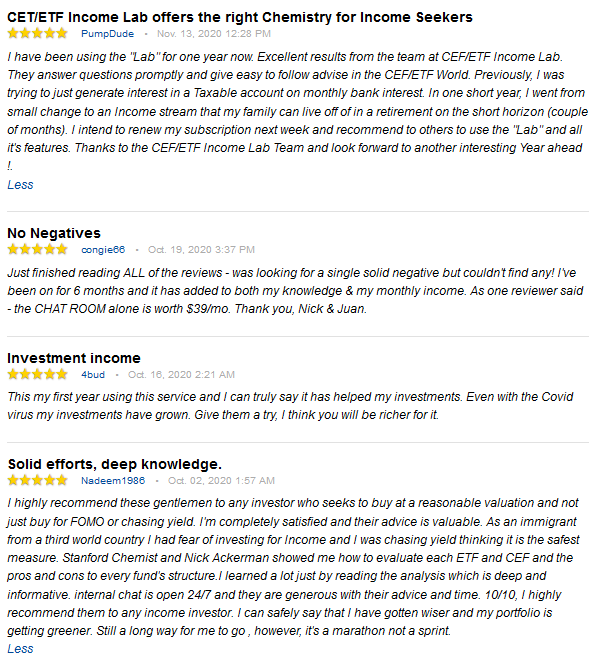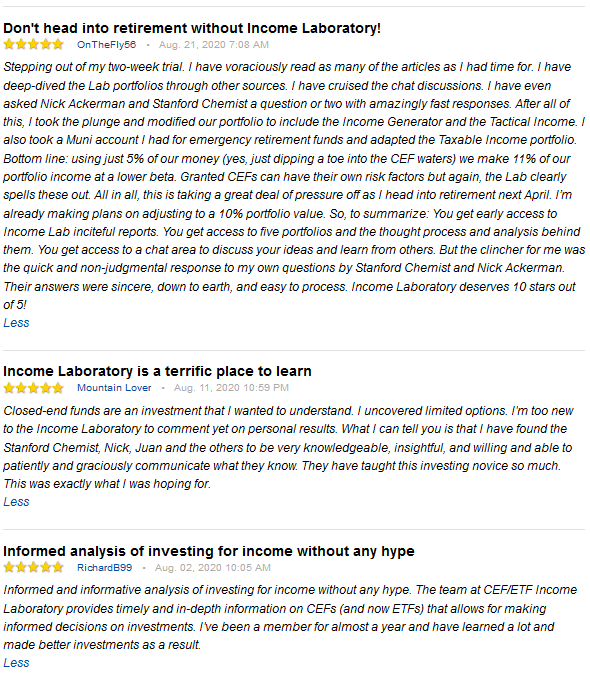 ====================

CEF/ETF Income Laboratory: Profitable CEF and ETF Income and Arbitrage Ideas
Whether you're a novice or experienced closed-end fund ("CEF") and exchange-traded fund ("ETF") investor, the "Income Lab" is the right place for you. Our goal is to help you benefit from income and arbitrage strategies in CEFs and ETFs, all without having to be an expert, because we do the heavy lifting for you. If that sounds like something you'd be interested in, we hope you'll consider joining us here at CEF/ETF Income Laboratory.
We would love for you to join us. We are sure that you will enjoy our service and benefit from what we have to offer!
Sincerely,
Stanford Chemist, Nick Ackerman, Juan de la Hoz and Dividend Seeker
Seeking Alpha's Disclosure: Past performance is no guarantee of future results. No recommendation or advice is being given as to whether any investment is suitable for a particular investor. Any views or opinions expressed above may not reflect those of Seeking Alpha as a whole. Seeking Alpha is not a licensed securities dealer, broker or US investment adviser or investment bank. Our analysts are third party authors that include both professional investors and individual investors who may not be licensed or certified by any institute or regulatory body.