Although Pandora hasn't made  profits by now, but I see good signs in that user stickiness is increasing and ads rate is climbing up. Here are my calculations.
1、Listening hours per quarter for every listener have increased from 31 to 49 for last 8 quarters.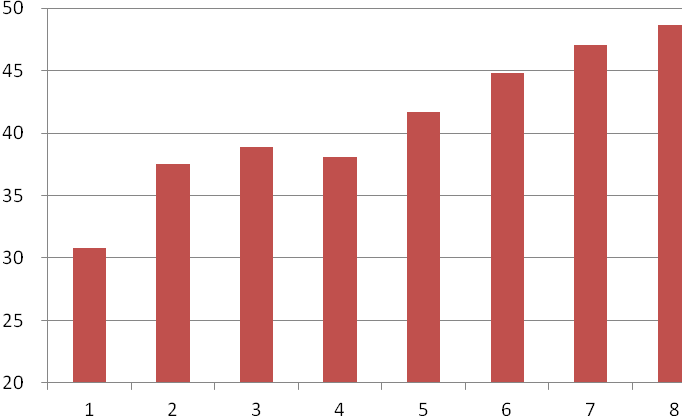 2、Pandora's ads rate is  climbing up

Pandora CEO Joe Kennedy  said mobile devices contribute 70% of its listening hours, but 50% of its ads revenue, this imply that 30% of its traditional web-based ads now contribute 50% ads revenue, ads rate is 20% jumped.
Estimated mobile RPM is $19~$23,while web-based ads rate is $40~54, compared with 27 for 2010 fiscal year.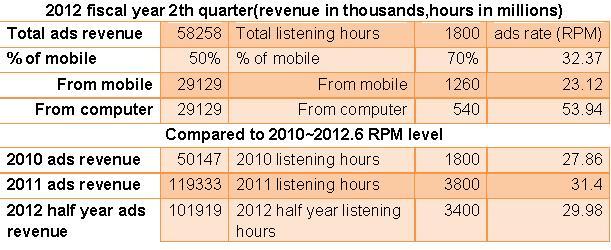 (Data souse:revenue and listening hours is from financial reports,mobile percentage of listening hours and ads revenue is from interview,see linkage)


Disclosure: I am long P.