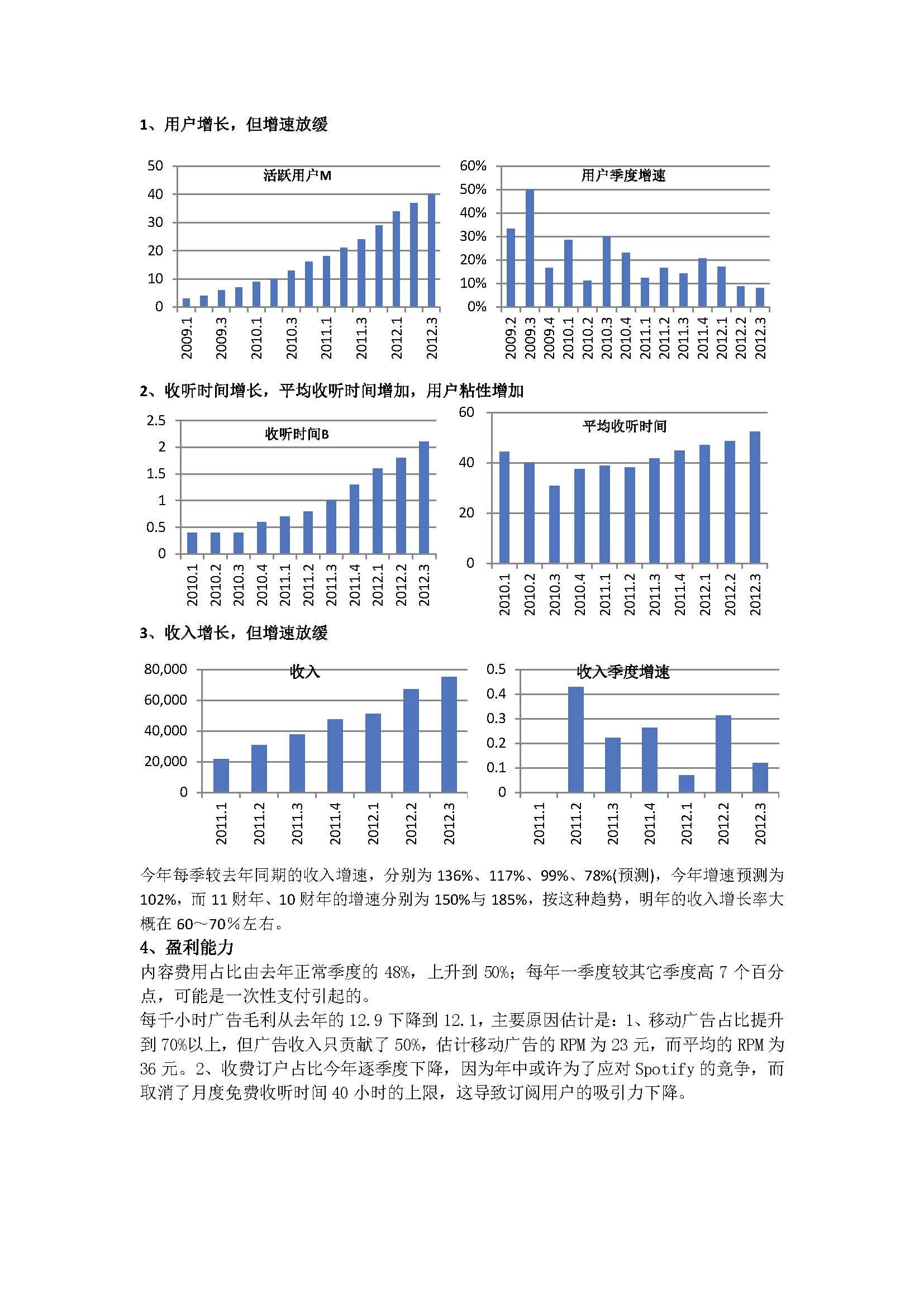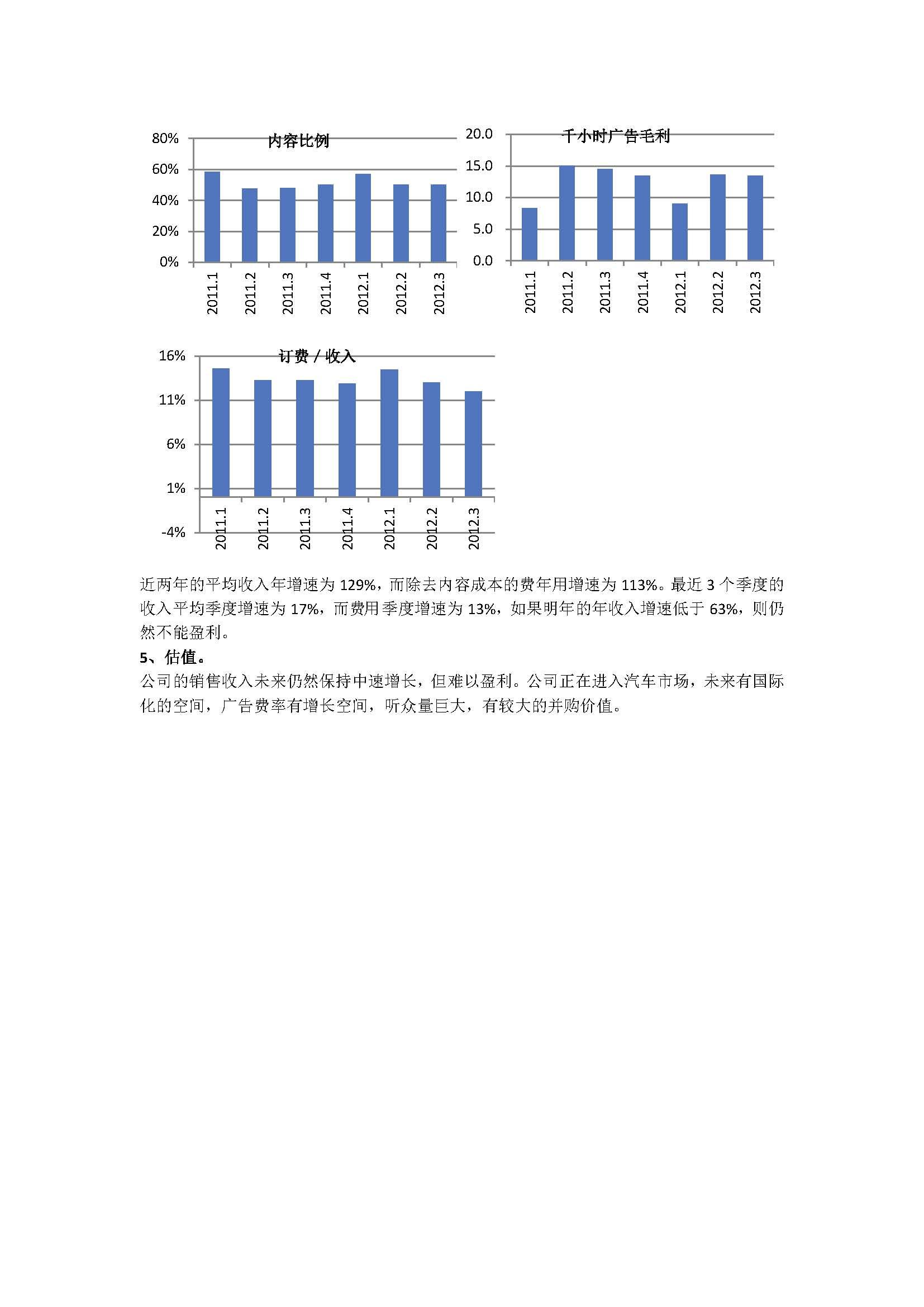 Here are my conclusions
Good News
1、User stickness is growing. Average listening hours per user per quarter is 53,up 4 from last quarter
2、content cost remain 50% of revenue, the same with last quarter, considering mobile listening hours percentage has grown to over 70% with lower ads rate (about $23 RPM), this is good sign.
Bad news
1、 Revenue growth is decelerating, 1Q\2Q\3Q\4Q revenue growth over last year's same quarter is 136%\117%\99%\78%。The full year of growth of this year is about 102%,while 60~70% next year.
2、Subscriptions fees account for 12% of total revenue,1 point lower from last quarter,declining due to the cap of 40 hours per month being removed.
Here is my full analysis,but in Chinese