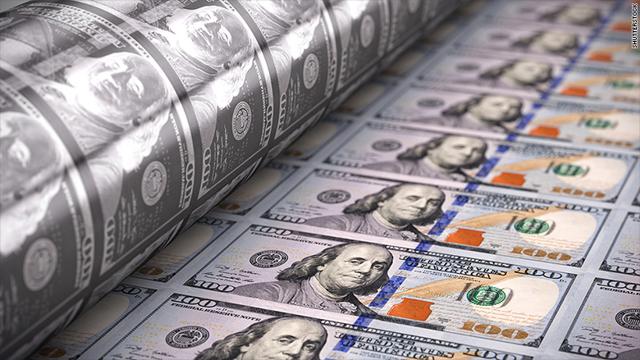 Do you want to make more money?
Deep down you're probably thinking to yourself, "yeah… absolutely."
We're all greedy. Let's just admit it. We're only human. No false pretenses.
I can assume you trust me. So, let's talk frankly. Let's talk business.
I've spent several months developing my new service. Thinking through every little detail...
What will I produce?
How will this generate value for you?
If I make this service will my customers earn more money?
Most products are sold so you save money, save time, save memories. Every commercial is about saving something, or saving someone.
The latest GEICO commercial is a great example of this. Takes little time, and saves you money. It reminds you that a 15-minute phone call could save you 15% or more on car insurance, right?
Let's focus on making more money!
Screw saving.
See?
This topic is damn sexy!
I'm excited, and I know you're excited by every opportunity to earn more money. That's why you read about finance. That's why you invest into stocks.
So, I want to share something that has me excited.
And trust me it's exciting! And I'm sure you'll be excited about it too!
I've been thinking about this for quite a while… And, for my fans, and followers! I've wanted to show you a product worth paying for.
I call it Cho's Tech Research.
This is the best technology research Seeking Alpha offers.
You will be blown away by the features that it includes!
Trade ideas that earn a 10% yield within weeks.
Small cap ideas with big upside potential of at least 25%.
Access to my network of contacts and research (worth and costs millions).
Know what I'm thinking before I ever make another big call on a stock.
It's simple! This service is designed around making you earn more money.
I spend countless hours using my proprietary techniques to identify opportunities around the tech sector.
I have access to some of the smartest people in the world, so if I don't know something, I always know who to ask.
I've got a great track record. My recommendations work more than 65% of the time. My average pick yields 19% per year. Utterly fantastic.
But, I want to do more, I want to provide more value than my free content.
Don't get me wrong, the performance on the free stuff is great, and it's why many are simply content to read my free articles.
However, for my premium subscribers, I created something even better.
My recent LOGM pick for premium research subscribers made them 6.43% the following day. I published the idea on January 25 th. And within the next day you would have recouped your modest investment into my service.
My method involves fundamentals. I use smart proprietary techniques for making good calls, and great predictions. There's data dependency in what I do.
I also have advanced software that allows me to quickly filter through countless tickers every day (by the thousands). I do this to find interesting technical patterns. I then quickly exhaust my research resources to quickly identify what's happening.
I have exclusive access to the best and brightest on Wall Street.
I personally know VC-partners, Private Equity partners, Hedge Fund managers and successful start-up founders. I'm networked with a mastermind group, and have access to some of the best researchers on Wall Street.
So, I always have information arbitrage. And I make winning more scientific and predictable.
And best of all the price is cheap.
You will spend more money paying your broker than you will ever pay me.
It's only $20/month if you choose the annual plan.
You get a free two-week trial to see if this fits like a glove.
For you own sake, give it a shot, and if it doesn't work out you can always cancel. But if it does work out - you'll be vacationing more.
To buy this service click here.