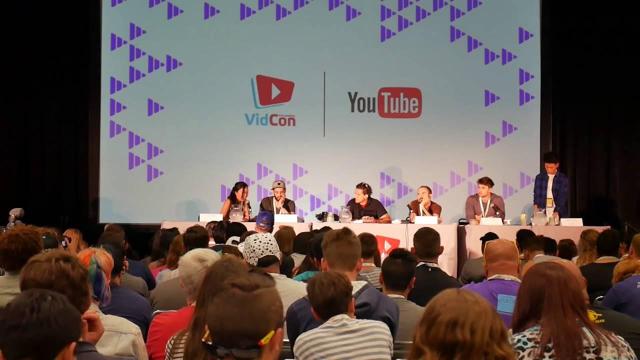 To my readers,
I'll be publishing YouTube content on a more frequent basis. I have secured video editors, film people, so the quality of content should be much better than most of the junk published by "wannabe" stock experts on YouTube. Furthermore, my social media accounts have been inactive for a while now, so I will have someone managing my social media going forward, so you should be able to follow me off-site as well.
The YouTube channel will focus on self-help investment themes. Though, we will not up-sell you into a mastermind investor course, or waste your time pilfering investment seminars. This is meant to be an online video log, that introduces credible investment knowledge, so you may learn more about growth/value investing on sound principles from other market professionals like hedge fund managers, or academics with substantial pedigree.
It's not intended to be self-promotional, though I will mention my subscription research service on an on-going basis. I know some of you hate up-sells, so I'll limit the degree to which I aggressively promote my research subscription on YouTube videos.
I hope you will keep up with me on YouTube as well.
I will continue to write on a frequent basis for Seeking Alpha. So, please keep in mind that the quality of analysis will not deteriorate as I scale up efforts on other content channels as well. Furthermore, I wanted to mention that efforts on my part to double down on quality research have improved, as I will be attending more industry events to gain deeper insights via media access passes.
Also, I'll be including commentary from Nomura Instinet (Nomura Holdings) and Canaccord Genuity going forward. Though, I will keep you all updated on what's being published at Goldman Sachs, JP Morgan, Morgan Stanley, UBS, RBC Capital Markets, Credit Suisse, Wedbush Securities, Oppenheimer, Barclays, Raymond James, SunTrust and Mizuho (in cases where it overlaps with my equity coverage).
I'm taking a different direction on industry trend analysis for my premium subscription. Initially I started out with news summaries, but I felt that much of the content on news wasn't that actionable. So, instead I plan on releasing in-depth reports on industry-specific data points, so readers can keep-up with fundamental drivers to an investment narrative pertaining to a specific sub-sector or product category. I encourage you to subscribe to gain access to my GPU-industry report, which is scheduled for release exclusively to my premium subscribers in the next couple days.
Also, I'll be publishing some content for Investors Place going forward. This is mostly to expand my presence off site and will be unique and original, but likely to veer in the direction of list-articles. I believe, my focus analysis is best suited for Seeking Alpha readers. Furthermore, in-depth coverage on sell-side notes in the tech sector can be found at my blog on Whotrades.com.
In the past week alone, my most recently introduced short-term trade idea generated a return of 10%, which was driven by both fundamental and technical analysis. This will remain exclusive to my premium subscribers, as it's small cap, and not well-followed on the broader SA website. The underlying investment case has disproportionate upside over the prescribed timeframe, as I believe it will yield 30% in a span of a single month.
For those who want access to this report, the checkout page is here. Furthermore, I want to mention that I'm doubling down on short-term ideas, though I'm looking for long-term short ideas, it's difficult to find an air tight long-term investment case. We'll keep looking though, but without some element of timing, it's difficult to avoid beta risk on short ideas.
Finally, I want to mention that Cho's Tech Research gained some decent traction in the month of February, with first-month subscription gains comparable to some of the more well-established marketplace services. This is well above my expectations, and I anticipate that as we become more established, it will be the most popular service, given the low introductory pricing, free trial, and sheer quality of content.
We're confident that subscribers are gaining value, though some ideas might not always move in the direction we want them to. We believe that when applied consistently, an approach involving long/short positions that are directionally neutral to market, paired with fundamentals, and reasonable efforts to time entries/exits will outperform.
For those who are interested, you may gain more information by following this link.