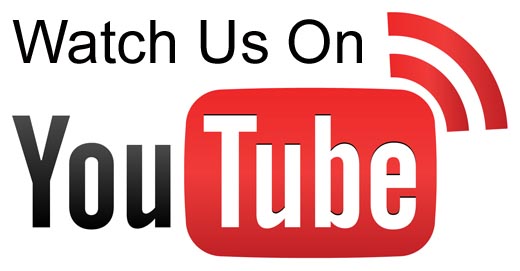 I've been missing from Seeking Alpha in the past couple weeks, but mostly because we've been working intentionally and purposefully on developing video content on the YouTube channel I'm launching in partnership with two other individuals.
In the past couple weeks, we've gone through 20 different video takes, adjusted lighting, worked on camera effects. Quite frankly, we haven't made it into post production yet (so we haven't started video editing), as we're still working on the development of a video set that works consistently in various lighting conditions. We're struggling with camera lens vignetting, where the color saturation and contrast is off. We've installed production lights, and took 360-degree video to find the most optimal location to film during the day time. Obviously, when we're ready, you will all know.
We're serious about producing quality video content. In fact, I re-wrote the same script to my video over five times. Nothing is hidden from the camera, so we're looking at every practical avenue to enhance the quality of the image, presentation prior to entering post-production for video content on the YouTube channel.
Now, obviously, creating a successful YouTube channel takes a lot of work and is going to take some time. But, because my readers have been demanding me to explain my process on recommending stocks, and how they may replicate some of my approaches to investing, I wanted to develop content that directly addresses that in coordination with Seeking Alpha's adoption of video content.
Chin Lin, one of my research subscribers requested me to address ideas on how to trade stocks better. Of course, this is not the first time I've had my readers request this of me. So, I'm really hoping you all enjoy the video content I publish on a timely basis going forward.

Furthermore, for my premium research subscribers I have finally released my exclusive GPU-industry report where we go into extensive detail over the relative market share, PC-industry volumes, add-in-board market volumes, and so forth. The report is comprehensive, and summarizing the contents of it would not do it any justice. To gain access to this report, you would have to be a premium researcher subscriber to Cho's Tech Research, which you can find more details on here.
Keep in mind my research subscription service is one of the best performing subscription services on Seeking Alpha. We've generated subscriber figures that's comparable to top selling services that are far more established.
We've grown our subscription base as result of producing valuable research for both long-term investors and short-term traders. We recently released an exclusive report on Momo Inc., which we anticipate 3x upside in the stock price. We've closed out positions on short-term trading ideas that consistently yielded 10%+ over a four-week duration. While, we've had some losers along the way, we generally believe the bulk of our investment ideas have produced substantial returns as adjusted to the market rate of return.
We stand by the quality of our research, and even offer a two-week trial. If it's not the right fit, no worries there's no risk to you, you may cancel at any time. The research subscription is sold for $30/monthly recurring and $20/month for annul recurring billing. The cost is relatively low, and we anticipate that active investors/traders will recoup the cost of the research subscription within weeks of subscribing to our research service.
You may find additional details on Cho's Tech Research here.
Disclosure: I/we have no positions in any stocks mentioned, and no plans to initiate any positions within the next 72 hours.