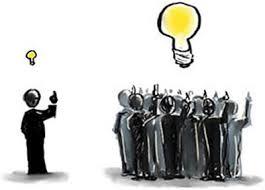 Hello everyone,
Thank you for following me all these years! We've got big plans, and we're so excited many of you are joining us on this journey!
So, I just wanted to let you know that the 30-day free trial will be coming to an end at Midnight, April 15 th. So, if you want to take advantage of the service without committing to a monthly or annual subscription up-front, you would need to subscribe tonight!
We're offering a 50% discount for those willing to crowdfund
That being the case, I just want to emphasize that we're now offering a new promotion. Now, ironically, this is partially driven by cash constraints from the current subscription program, so to make up for the shortfall in funding for our YouTube channel, and premium subscription we've decided to offer a 50% discount code.
Of course, there are caveats to this discount code, as we can only offer the discount to a select group of people. More specifically, we're offering this initial 50% discount to members who are willing to send an up-front $50 or more cash donation.
If you send an amount much larger than $50, then we will offer a discount code that gives you 50% off for perpetuity on annual subscription dues.
The donated funds cover our immediate business expenses (keep in mind, we're extremely frugal research providers). I'm not wasting money on needless side expenses, and you should not expect me to drive a Lambo, or some expensive super-car upon reaching $1 million in annual sales. Just not going to happen.
Why does this benefit you?
Furthermore, we believe the value we offer is substantial. Our $240 annual subscription is now $120, upon sending a $50 donation via my PayPal.me link.
You would spend $170 instead of the full $240, which makes the (already affordable) service, extremely affordable at $14/month.
Furthermore, we plan on scaling up our efforts, as we've been notified that various sell-side analysts are being laid off at various investment banks. We're hoping to attract former analysts as full-time analysts to our subscription service. More specifically, tech-sector analysts that can help us to articulate recommendations across more sub-sectors like IT, Software, Optoelectronics, Data Security, and so forth.
For us to reach those lofty goals, we need to crowdsource some of our initial funding. Hence, we're offering this 50% discount program.
While, I and my current team can continue to maintain quality research coverage, we believe that upon expanding our subscriber base, we will need more research firepower, so there are more analysts crunching numbers, and moving through SEC disclosures.
What is our performance track record so far?
We utilize a system of timing entries/exits based on both fundamental/technical analysis. We also have a non-direction bias, with the bulk of our recently closed trades, short rather than long. Meaning, we perform well in bull markets, bear markets, and markets going side-ways. So, given our ability to neutralize market risk, by making suggestions that earn returns whether long or short the stock market, we diminish portfolio volatility.

Source: Seeking Alpha
The average trade duration varies, but we try to limit the exposure length to a month. In some cases, we will wait a couple months for the investment thesis to play out, or we will wait an entire year. But, our research suggestions so far, have yielded returns above the benchmark by a hefty margin.
We look for opportunities that yield 10% over a short two-week to one-month timeframe, or have disproportionate upside over one-year. Therefore, we make suggestions that can be compounded for quick returns, or we size-up opportunities to grow capital more passively via long-term equity positons where we anticipate returns greater than 50%.
Since inception, our ideas averaged a yield of 12% with an average duration of three weeks. The current ideas are taking longer to work through, but we expect yields greater than 12% over the next four-weeks. Current open recommendation was not displayed, because they remain exclusive to our subscribers.
However, the 12% yield in the span of a month, is already better than the annualized yields expected from investing into the S&P 500 over the course of 12-months. So, we believe our service is worth way more than $15/month or $20/month.
But, we continue to offer steep promotions, free-trials and discount because we have so much faith in what we're doing.
How you can take advantage of your 50% discount
Upon sending a donation via my PayPal.me link, I will see your name. Upon sending a donation, you can then send me a direct message to my Seeking Alpha Inbox where you tell me your first and last name. I will then give you the 50% discount code for my annual subscription.
If you donate a figure much larger than $50, you can request a bigger discount for the annual subscription, or you can request a perpetual 50% discount to annual subscription dues.
Keep in mind, I'm always available via Seeking Alpha's private messaging system. However, if you want to message me first to verify, that would work as well.
Thank you for your support
You can access the checkout page here, and my donation link here.
We're building this service for the next five-years, and we're hoping you support us via crowd-funding. Upon subscribing, be sure to check out our chatrooms where we discuss tech/investment concepts with a diverse crowd of day traders, passive investors, investment managers, and buy-side equity analysts.
Thank you for all the support these years!