I've been SHORT TSLA since for this last leg lower.  I marked $357 as a key resistance point recently. (see other post) and that held true.  Now I mark some key levels on the next leg lower should the Bulls want to defend the price of this stock (I doubt many will). 
WEEKLY PIVOT POINT : $335
LOWER DAILY BOLLINGER : $338
possible low of $335 and bounce to hold $338 then a decline to the
WEEKLY SIX MONTH MOVING AVERAGE: $328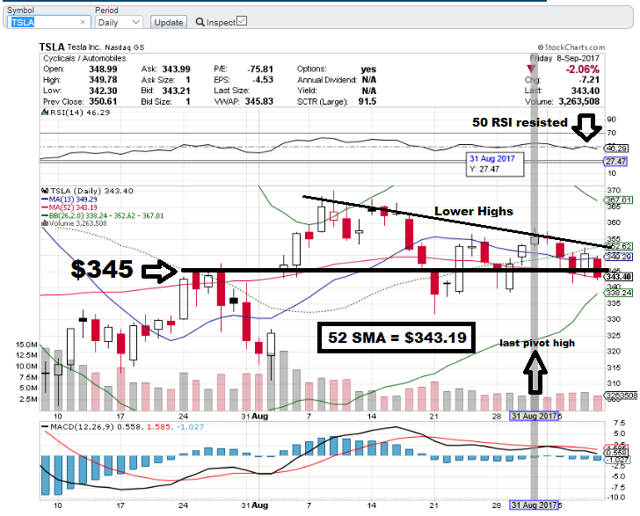 Disclosure: I am/we are short TSLA.
Additional disclosure: Short via sold shares. Don't play options due to decay and liquidity. I like to hold a part of the position and then trade half the position based on expected bounces.