There's a lot going on over at the offices of iSign Media Solutions Inc. (TSX VENTURE: ISD) which I'd like to bring to the attention of everyone. Before we really get into things, here's a brief company profile:
iSign Media Solutions Inc., is a software developer of location-based interactive proximity solutions delivering media, permission based messages, free of charge to mobile phones using Bluetooth and Wi-Fi connectivity. iSign's customizable and scalable reporting system, captures and measures consumer response and allows for continuous measurement and analysis to improve shopper insight and business intelligence. The company's software solutions can be operated independently, on a single digital engine or media player, or in conjunction with other digital engines or media players to form a wireless marketing network operated from a central location through a Web-based interface.
In October 2011, it acquired 99.23% interest in Pinpoint Media Group Inc., and also signed a letter of intent (LOI) with Selectcore Ltd. to embed iSign's patent-pending Interactive Marketing Solution (IMS) 3.1 software and its newly developed Smart Antenna into Selectcore's Verifone point-of-sale (POS) terminals. iSign is a global leader in the global Bluetooth technology stack and its interactive data collection and ROI management are unparalleled. Retailers need iSIGN's solution to monetize their digital signage and kiosks.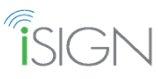 As of close yesterday (January 23rd), iSign started what I believe is going to be a breakout. Volume like this hasn't been seen since last spring, and the past couple of trading sessions have yielded nice long white candlesticks. iSign just crossed the 30-day MA, and is poised to break through the resistance and the 200-day MA. Now seems like an excellent entry point to accumulate some shares before ISD has another run-up. Out of many other comparable TSX Venture technology companies, iSign probably has the smallest and tightest float with the smallest market capitalization.
iSign released some impressive looking revenue and EBITDA projections (below). That being said, there is an excellent chance that another company, or multiple companies, may step forward and present a takeover offer in the near future. The focus of this initial coverage of iSIGN will be to examine its buyout potential. In Short:
Technology
User metrics and data collection service
Mergers and Acquisitions (M&A)
Takeover Candidates
Dx3 Conference
TECHNOLOGY
iSign Media's patent-pending Interactive Marketing Solution (IMS 3.1) provides businesses with an effective content delivery vehicle combined with real time data capturing to provide the perfect business intelligence tool.
IMS 3.1 works in three simple steps: 1) Attract 2) Transact 3) Measure

After consumers enable their handheld device and enter within the broadcasting range (1 to 300 feet) of the IMS Unit, they are then prompted with a permission message to interact.
Upon permission, the media rich content (picture coupons, videos, music, maps, etc.) is downloaded via Bluetooth or Wi-Fi and the consumer can follow the call to action.
The IMS Unit records communication to and from the handheld device in real time, where responses can be collected and recorded. Once the data is logged, there is a permanent SMS/MMS option between consumer and brand (any distance). As well, a consumer profile is built according to the unique Bluetooth ID number found within each handheld electronic communication device and future advertising can be inimitably targeted towards that particular individual.
For a short YouTube video presentation of this process, please click here.
If you would like to read the patent application for the Interactive Marketing Solution please click here.
NUMBERS, NUMBERS NUMBERS… (USER METRICS AND DATA COLLECTION SERVICES)

iSign's showcase contract with Mac's / Couche Tard got off to an impressive start. On Thursday, January 19th, the network identified 297,544 mobile devices from the units currently activated, with more than 75,000 being unique. Alex Romanov, CEO of iSIGN, expects to be able to send out messages to over 750,000 phones on a daily basis, eventually peaking between 1,500,000 and 2,000,000 devices daily. Based primarily on the numbers included in the January 20th press release, I anticipate iSign to be able to have over 4,000,000 unique, registered users from this contract within 12 months. As well as the ability to detect 1.5 million phones daily across the Mac's / Couche Tard network very soon.
And this is just one retailer. Now consider the possibilities across other major retailers. LOTS of recurring revenue from the monthly fees associated with this technology. By the end of February, when the Mac's contract will be all rolled out, shareholders will definitively be able to gauge the success of the program not only by the contract's quantitative numbers, but also by the announcement(s) of additional contracts.
Consider these industry metrics:
Presently 5.1 billion cell phones around the world
Presently 8.2 billion digital signs worldwide
Proximity messaging via Bluetooth and Wi-Fi is free to recipients
Lots of opportunity - Kiosks, digital signage, stand alone
$2 dollars spent in North American retail
$1 trillion spend on all advertising
Practically everyone is with or within reach of a mobile phone 24 hours a day
4 hours per day spent by the average user on their mobile device
50% of all mobile devices will be smartphones by the end of 2012
Once the installation of iSign's new antennas is completed, the company will have the world's largest fully interactive digital signage network. Needless to say that iSign has gotten into a niche market where it's very well positioned to make a large impact and take a significant market share.
Furthermore, Mac's would like to have everything go well with iSIGN. As per the 5-year contract term, Mac's received 3 million warrants at $0.50, exercisable for five years. It's reassuring to know that the company's largest client is invested and wants this relationship to be harmonious and beneficial.
Aside from retail and advertising revenue, data mining will be a key segment of iSign's future earnings. The purpose of data collection is so that it can be analyzed and/or coupled with user account information to create ongoing uncompromised, targeted ad campaigns. Some information that the software collects is as follows:
The mobile phone's MAC address
Type of handset
If it's a recipient
The transfer history of ads to the specified phone
The responses and when they were found
Location of the IMS that found it
This software gives the retailer complete back-end analytical control, and allows them to directly target the consumer in the most efficient and effective way. iSign's technology bridges the disconnect between retailer and consumer over easy, instant access to consumer solicited information whereby the retailer can target the consumer into redemption, as well as bolstering the company's loyalty program and brand image using the retailer's existing infrastructure.
MERGERS AND ACQUISITIONS (M&A)
Over the past few months the management team at iSign has been busy putting some deals together. Namely the vertical integration of Pinpoint Media Group Ltd. and the partnership formed with Selectcore Ltd.

The acquisition of Pinpoint allowed iSign to take ownership of Pinpoint's Digital Signage Network (the Mac's contract, and well as the City of Calgary's municipal buildings) and to more quickly deploy their software throughout that network. It also created the possibility of leveraging the company's relationship with Mac's in order to expand into their US equivalents as well as international operations. The purchase of Pinpoint rapidly accelerated iSign's operations
Regarding the Selectcore partnership, the two companies have entered into an agreement where iSign's patent-pending Interactive Marketing Solution (IMS) 3.1 software and its newly developed Smart Antenna will be embedded into Selectcore's Verifone point-of-sale (POS) terminals. According to Selectcore CEO, Keith Mackenzie, "iSign's technology allows us to monetize and maximize the value of our retail point-of-sale network and access to a market of millions of consumers with mobile phones." And conversely for iSign. The company expects that its licensing revenue with Selectcore will potentially generate $4.2 million in revenue annually once the system is fully deployed.m Once other payment processors take notice of the synergistic power between POS devices and the delivery of advertising, iSign's software can be further licensed out.
Retailers and brands want the data that iSign captures and to integrate the mobile ad piece to the back end; specifically, loyalty program technology. iSign is the bridge between mobile ads and retailers' back end.
TAKEOVER CANDIDATES
What makes iSign such an attractive takeover target is that it would be to the benefit of a number of larger companies to consolidate. Not just retailers or advertisers, but also technology companies. Let's discuss some of the potential suitors who already have a connection with iSign.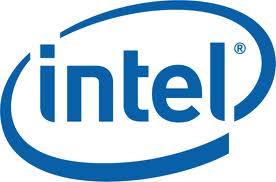 iSign is currently partnered with Intel and uses their audience impression metric software to generate unqiue metrics to measure the effectiveness of an in-store promotion. This is facial recognition software that Intel acquired from Cognovision, and iSign is the mechanism used to deliver the content and advertising. This is VERY significant as iSign and Intel are in trials with Mac's / Couche Tard, and providing that everything goes to plan, other retailers will come aboard.

AOpen (a subsidiary of Acer Corp.) provides the digital engines for Dual Function Signage and broadcast content. iSign has partnered with them to create the world's first multifunction media player, capable of providing content management, Bluetooth message broadcasting and data logging of customer responses. AOpen powers hundreds of thousands of digital signs all over the world, across a number of different industries (retailers, airports, hospitals, etc.). iSign is embedded into most of the units and all that the retailer or brand needs to do is turn it on. Brands commonly subsidize their advertising costs with co-operative programs with retailers and are undervalued by many people when assessing iSign's future potential.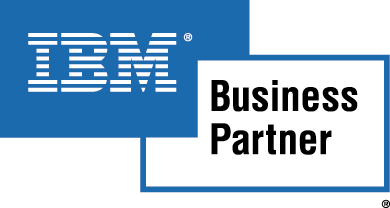 Officially considered a "Business Partner" of IBM, iSign has partnered with the company to provide software for the AnyPlace Kiosk. With businesses constantly looking to cut costs, IBM has developed the AnyPlace Kiosk to provide more self-service options for consumers. IBM is actively looking to break into the mobile market, and needs the type of data that iSign collects to share with its Cognos division.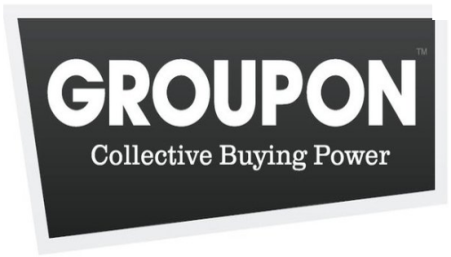 Group buying platforms, such as Groupon, should be interested in iSign's technology. iSign's patented location-aware interactive proximity advertising solutions allow businesses to specifically analyze, monitor, and alter their marketing campaign based on the user-generated metrics. It would be much more beneficial in the long run for businesses to more accurately target their selected market segments as they're much more likely to gain repeat business. Also, companies such as Valassis, who run a lot of the coupon redemption technology for brands and retailers could take a run at iSign. They are a rather significant public entity and have a significant footprint across North America.

DX3 CONFERENCE
For those of you in the Toronto area this week, you may want to consider popping int the Dx3 convention and having a chat with management. iSign will demonstrate how advertisers, retailers and brands can benefit from an effective content-delivery vehicle combined with real-time data-capturing solutions and will be exhibiting at Dx3 in Toronto, at booth No. 211, with IBM premiere business partner Skipton Group Inc., from Jan. 25, 2012, through Jan. 26, 2012.
What: See iSign Media's multiplatform digital and interactive marketing solutions that deliver better business intelligence, metrics and results
Where: Dx3, Metro Toronto Convention Centre, booth No. 211
When: Jan. 25, 2012, and Jan. 26, 2012
Disclaimer: This report is prepared for informational purposes only and is not to be construed as an offer to sell or the solicitation of an offer to buy any security in any jurisdiction where such an offer or solicitation would be illegal. This report does not constitute or contain investment advice. We are not soliciting any action based upon this material. It does not take into account the particular investment objective, financial situation or needs of individuals. Before any action, an individual should seek professional advice. All expressions or opinions are subject to change without notice. The author may have a position in, and may from time to time, purchase or sell any of the mentioned or related securities including derivatives in such securities. Any photocopying or retransmission of this report without permission is prohibited and subject to liability. The author shall have no obligation to update or amend any information contained herein. The author does not guarantee any returns nor guarantee the outcome of what has been portrayed in this report.