Recent market price behavior has caused many investors to wonder whether the market has reached a breathing point in its two-year upward move before it furthers its move, or is ready for about a 10% to 15% price correction. It's rather difficult if not impossible to predict market behavior with a high accuracy for the near future. Nevertheless, in this article I analyze the current stock market status based on techno-fundamental technique that is the combination of technical and fundamental analysis.
Chart 1 shows the daily chart for SPY, the ETF for S&P 500 Index. As the chart depicts, the price level dropped below 50-day moving average, a technical indicator watched by many mutual funds. Furthermore, there is a bearish divergence between price chart and my proprietary Winning Edge price oscillator which tracks the market momentum and price power. The divergence indicates the upside move has reached a price plateau and some kind of correction is expected. Furthermore, the Fibonacci retracement indicates that market dropped to 23.60% level and has bounced back up above the 50-day moving average which is a bullish sign. However, it is still unable to cross over a long term trend line initiated from 11/25/11 to 4/04/12. Accordingly, if market does not close above this trend line which is above 142.25 for SPY, we still have the risk for a possible market correction.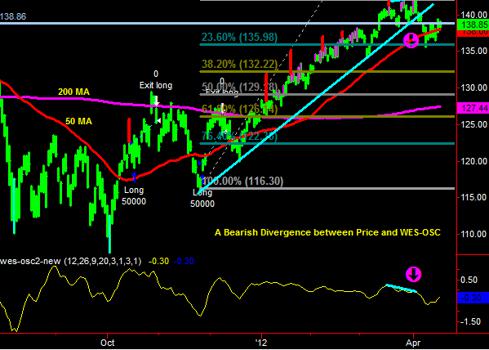 Chart 1 - SPY - S&P 500 Index ETF daily chart.
Incidentally, investors may abandon the bond market and shift their assets to equity if they expect market should move higher. To confirm the asset shift, we can review the bond market. I have chosen the Vanguard Total Bond Market ETF (NASDAQ:BND) which may be a better representative of the overall market sentiment on risk. Chart 2 exhibits an interesting price behavior that confirms the stalled state in the equity market. The BND ETF has made a price range since August 2011. In other words, in the past eight months the bond investors have developed a positive view on the US economy recovery. The relatively long term trend line initiated from 2/09/11 low to 1/23/12 low has created a good resistance level. Conversely, if bond takes out the upper level of the horizontal price range at about 84.20, then, we could see further downward move in the equity market. Put it differently, as long as this BND does not take out the upper price range at 84.20, a meaningful price correction in the equity market and SPY ETF is not expected.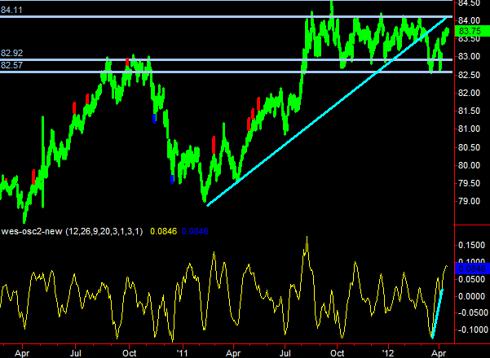 Chart 2 - BND, Vanguard All Bond Market ETF daily price chart.
Fundamentally, the P/E of the S&P 500 is about 13 which is relatively low. Furthermore, the spread between Aaa and Baa corporate bond yields which indicates the market risk perception to higher corporate borrowing cost is relatively low as shown on Chart 3. A lower spread indicates a lower cost of borrowing for corporations which in turn reflects a lower risk perception by equity investors. Consequently, a lower borrowing cost leads to a higher P/E and higher price level. However, a nagging factor for this view is the continuous and considerable drop in the corporate earnings. Chart 4 depicts the earning and P/E growth, year over year for the past two years. This chart does not present a bullish scenario. Furthermore, based on this information one may decipher the overall weakness of corporate earnings which has been falling since first quarter of 2010.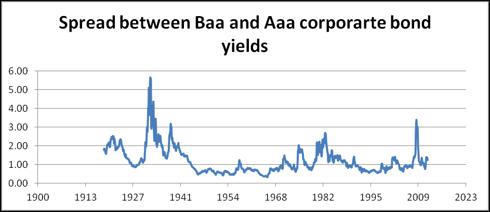 Chart 3 - The monthly spread between Aaa and Baa corporate bonds (data source: St. Louise Fed http://research.stlouisfed.org)
Based on the analysis presented above, if SPY ETF takes out the 142.00- 142.30 price level, the upper level of the current price range and BND drops below 82.50, then market could move up and continue its upward move from a low on 10/04/11. However, if it fails to do so, we could see 136 and 132 price levels in SPY. The SPY levels translate to 1360 and 1320 price level for S&P 500 index or about 38.20% Fibonacci retracement price level.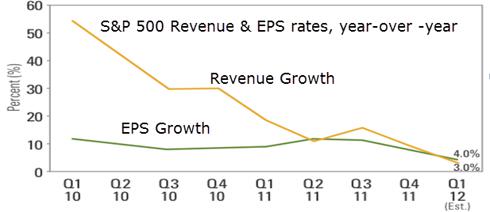 Chart 4 - Quarterly S&P 500 Revenue and Earnings Per Share rates (Source: LPL Financial, Fact-Set as shown on http://articles.businessinsider.com/2012-04-11/markets/31322858_1_profit-margins-earnings-growth-revenue-growth)
Disclosure: I have no positions in any stocks mentioned, and no plans to initiate any positions within the next 72 hours.