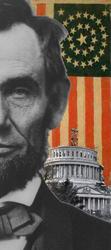 1861 Capital
: Securities and Exchange Commission chairman Mary Schapiro told lawmakers Wednesday that the agency is considering whether to exempt all muni issuers, not just states, counties and cities, from federal regulators' joint Volcker rule proposal.
The remarks, in testimony before the House Financial Services Committee, came as dealer and industry groups criticized the plan, released in November by the SEC and banking regulators. The groups warn the proposal would bifurcate the municipal market because it exempts bonds issued by states, counties, cities and other units of government, but not bonds issued by turnpike authorities, water and sewer districts, school districts and housing authorities.
The Volcker rule, mandated by the Dodd-Frank act, generally would prohibit banks from trading on a proprietary basis and restrict their investments in hedge funds and private entities.