Google (NASDAQ:GOOG) has undergone some major changes in its operations going forward into 2012. For one thing, the company now has a new CEO in Larry Page. As one of the founders of the company, Page has always played an important role in the companies success, but he will now likely have more direct influence on its operations. From the day that Page officially took over as CEO (April 4, 2011) changes have been coming. The first took place when Page restructured management positions in the company.

More Centralized Control

Many technology companies start with a structure that is simple and focused around one individual and then ends up being bureaucratic. The smart ones work to make themselves lean again in order to spend less and become more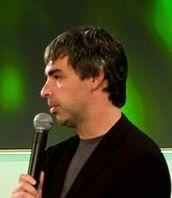 innovative. That is exactly what Page is trying to do for Google once again. It may be a difficult task for such a giant company, but the work has already begun. The restructed company now has new individuals running many core sectors and reporting back to Larry Page directly. It may be a more active role than many CEO's play, but that is just how Page does his job.

The Inner Circle

As a continuation of the centralized control theme, Google has focused even on its inner circle around its CEO. While this group has always existed at Google, it has even more importance now. The group has even been renamed from "The OC (operating committee)" to "The L team" which is short for Larry's team. This inner circle team deals with everything from new products to potential acquisitions that Google may want to make. Meeting with Larry Page on a regular basis, they wield more power in the company than anyone else. In fact, these individuals may have more power than almost any other individuals in corporate America. It is fortunate to Google shareholders that these folks are around too, because there is ever increasing competition from Apple (NASDAQ:AAPL) and Facebook in the smartphone market.

Speaking Of Shareholders

Speaking of those shareholders, how should they be thinking about Google stock going forward in 2012? In short, they should be absolutely excited. There is a forward PE on the stock of under 15 and a five year expected growth rate of 19%. This is an astounding amount of growth for a company of Google's size. If there was any company that could pull it off, it would be Google. This is particularly true with the new restructuring and leaner growth model.

It is hard to say that someone should buy a stock based solely on management change, but lets face it, these are the people making the key decisions after all. Having Larry Page at the helm is something that should be exciting to all Google shareholders. I like the restructured status of the company and the current valuation figures. As such, I believe that GOOG is a buy here at these levels ($645.90 as of the close of trading on December 30, 2011) and up to $670. Its a stock to hold at least until it reaches $800 and then its time to reevaluate.

Disclosure: I have no positions in any stocks mentioned, and no plans to initiate any positions within the next 72 hours.