More than a decade ago, Unilever (NYSE:UL) , a multi-billion dollar megacompany that rose from the British and Dutch colonial empires (turning palm and coconut oil into soap and margarine) acquired Vermont's outrageous little ice cream maker, gobbled up Ben & Jerry's, for $326 million.
The American dream at work.
That dream has now embarked on penny stock traders focused on the recent inauguration of trading for Be Active Holdings, Inc. (OTC:JALA), makers of frozen yogurt and fudge bars in various flavors, such as vanilla pomegranate swirl, lemon green sweet tea swirl, vanilla blueberry swirl, and chocolate fudge.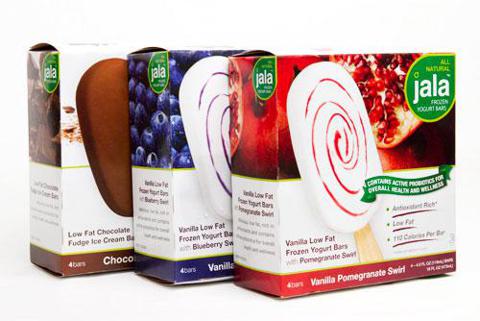 While it only took $12,000 for Ben & Jerry's to get their dream off the ground and running from their garage in Vermont, Be Active already provides its products through retail stores in the northeast regions of New York, New Jersey, Connecticut, Massachusetts, Rhode Island, Maine, Pennsylvania, and Ohio. The road to success has already been paved and traders are hoping that JALA stock can see something similar, even on a smaller scale, to the gains Ben & Jerry's offered when its shares were bought out by Unilever for $43 a share.
Ben & Jerry's had sales worth $132 million in 2011. BeActive had sales of $2.57 million in 2011. If the case was BeActive hoping and praying to get their "jala bars" into a marketplace as a start up, investing in JALA shares may seem like a pipe dream. Since sales are a fraction of what the kings of the American Dream were reported in 2011, they exist which is more than can be said for many OTC listed penny stocks that trade millions of dollars worth of stock when they are being pumped.
A good example of that is The Bull Exchange's newest pump and dump, YaFarm Technologies (OTC:YFRM). The Company is a website developer who files some data with the SEC, but financial information on OTCMarkets.com since they are a PINKSHEETS listed company.
YFRMstock went berserk on Tuesday after announcing they are now going to be a stem cell researcher capturing all traders who chased the bull's tail in the 0.16 level. This is why letting iHub message boards be the voice of reason when it comes to investing will show how buying YFRM stock will be a huge mistake.
Back to ice cream, JALA stock recently had coverage initiated at one of the premiere penny stock newsletter websites, AimHighProfits. While there is still some speculation as to how well the OTC markets will accept the recent reverse merger into an Israeli based Company that wanted to be diaper sellers. For now though, its still early and worth watching.
Disclosure: I have no positions in any stocks mentioned, and no plans to initiate any positions within the next 72 hours.