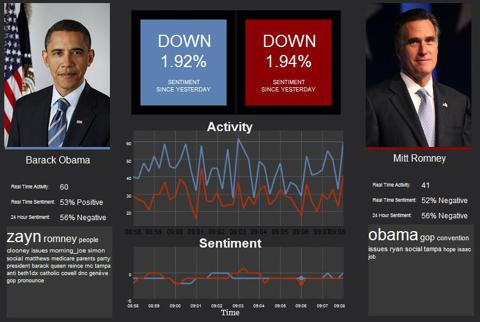 I was reluctant to give too much weight to Social Media Analytics a year ago... the people in the area were either scrapping the data or missing such a large portion of it that the results were entirely skewed. However that all changed with the emergence of companies directly linked to the likes of Facebook and Twitter. They provide full data access, at a cost of course, to any company that wants to run their own analysis. This really opened up the field to companies who were only limited by their creativity and programming skills (capital). Above is taken from Infinigon Group, which is just exiting beta but is using the data for Political, Marketing and Financial purposes. Being a trader it was really difficult to think how this could be any use to me until a first hand account took place.
The date, October 30th, the event, Yen intervention, I had seen pop ups on twitter about the Japanese government intervening but had just written it off as rumor. Then as everyone knows... it became fact. I did some retro analysis and found that had a set an alert just based on the average mentions of "Yen" or "Boj" I would have been notified and could have in turn looked into it... and then wrongly discounted it as rumor. This peaked my interest and I went out looking for like-minded individuals to try to take advantage of this information. After a couple tests which included capturing Osama Bin Laden being killed 8 hours before being substantiated by news sources, a plethora of New York based events caught minutes/hours before crews made their way down, I realized this might be something. Between all the Justin Bieber social media posts there were first hand accounts of almost every incident occurring around the world.
Although there are a great amount of companies now operating in this tight sector... this technology has yet to be widely adopted to generate trading ideas and/or for risk management.
I invite anyone interested in the space to contact me.