Skin in the Game
With advanced & proven melanoma screening technology, revenue-generating
MedX Health (TSX.V: MDX \ OTC: MDXHF) is poised for a break out
Overview:
MedX Health Corp. (www.medxhealth.com) is a medical device company, headquartered in Ontario, Canada, with its proprietary technology currently generating revenue through partnerships with Boots and Apotek drug stores across Scandinavia and the United Kingdom. The SIAscopy (spectrophotometric intracutaneous ) technology consists of a handheld imaging device, known as the SIAscope (or "MoleMate") as well as the accompanying highly-encrypted software which enables information storage and dissemination to physician/specialist channels for review. A determination is then made as to whether the mole or lesion is suspicious and a follow on appointment with a Dermatologist is necessary.
The 'pharmaceutical model' under which the technology is being deployed is akin to blood pressure measurement stations North American readers may be more familiar with seeing in their local Shoppers Drug Mart or CVS Pharmacy (Minute Clinic). MedX essentially sells or leases the technology to the channel partner and then also collects a portion of the per scan fee paid by customers. Currently, there are just under 200 stores in Europe which have MedX stations with further in the pipeline and well over 150,000 scans have been conducted. Obviously, immediate plans include going after low-hanging fruit in the form of additional Euro locations; a notion supported byrecent news of the recruiting of a dedicated Managing Director for Europe.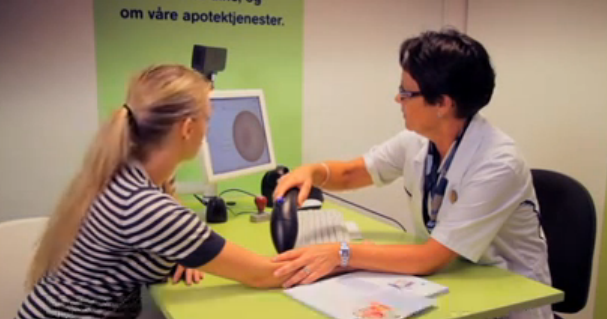 Speaking of Boots, it is interesting to note that it was recently acquired by US pharmacy giant, Walgreens'. On the heels of that deal, Rite-Aid was absorbed. The MedX device has been approved by the FDA for use in the United States and expansion to this marketplace could be readily facilitated via this connection. In fact, with nearly 8200 Walgreens' stores across the US (nearly 13,000 when Rite-Aid included), even a pilot project would be an instant game-change event for MedX Health. CVS comes in at approximately 7800 US stores.
The Company has been systematically arranging all the required approvals for further global expansion and, in addition to Europe and the US, has secured the green light from Health Canada and ARTG in Australia.
MedX appears well-positioned for continued expansion based on its channel partner model and a North American launch is very likely on the near horizon. However, as compelling as that may be, the additional future potential that one might miss at first glance is perhaps best illustrated by using the mammography analogy. These devices detect malignant skin cancer at its earliest stages, when it is still highly treatable. In fact, since its adoption in Europe over a thousand instances of skin cancer have been detected. In other words, this technology saves lives...just as mammograms do in the case of breast cancer. And every health plan in the western world covers mammograms. With awareness campaigns, 'celebrity' spokespeople (Troy Aikman, Hugh Jackman, Newt Gingrich, Jimmy Carter) and broader use, it is possible we may see 'melanomagram' become part of the common medical lexicon, in the future as well.
May is skin cancer awareness month. It should be expected that MedX Health will capitalize on this broader campaign to introduce itself to more potential partners, investors and the public at large. This might turn the familiar 'sell in May and go away' mantra on its head.
Skin Cancer basics: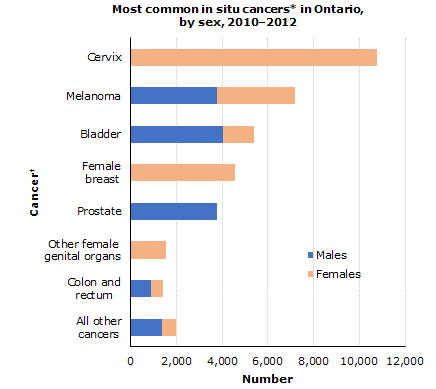 There are three types of skin cancers, Basal cell carcinoma (NYSE:BCC), Squamous cell carcinoma (NYSEARCA:SCC) and malignant melanoma. Melanoma is the most serious type of skin cancer, and it can be fatal if not detected and treated in its early stages. Instances of skin cancer continue to rise, globally, exacerbated in the west by increased exposure to harmful UV rays from atmospheric ozone depletion, recreational activity outdoors and excess use of tanning beds. The American Cancer Society states that instances of melanoma have been on the rise for at least the last 30 years and predicts the US will see over 76,000 new diagnoses in 2016 which will lead to over 10,000 deaths. TheOntario Cancer Registry recently published data showing that among in situ cancers in that province alone, melanoma is the second most common behind cervical cancer with 7199 diagnoses from 2010-2012. These statistics have not gone unnoticed by US lawmakers who are considering legislation which would place a minimum age on access to such artificial tanning devices.
While the risk of developing melanoma increases with age, it is the third most common forms of cancer amongyoung people, particularly women.
Globally, the World Health Organization estimates between 2 and 3 million new skin cancers occur each year, of which 132,000 are melanomas. In addition to the human toll, in terms of deaths and disfigurement, skin cancer treatment costs tens of billions of dollars annually.

Skin Cancer Forms
Skin cancer is one of the most treatable forms of cancer, with early detection which dramatically impacts survival rates as shownhere. According to the ACS, "The most important warning sign for melanoma is a new spot on the skin or a spot that's changing in size, shape, or color. A spot that looks different from all of the other spots on your skin can also be a warning." The Skin Cancer Foundation breaks down the "ABCDE's" of Melanomahere. Catching skin cancers early is critical to saving lives, preventing avoidable and potentially severely scarring surgery and saving billions in treatment costs.
The Company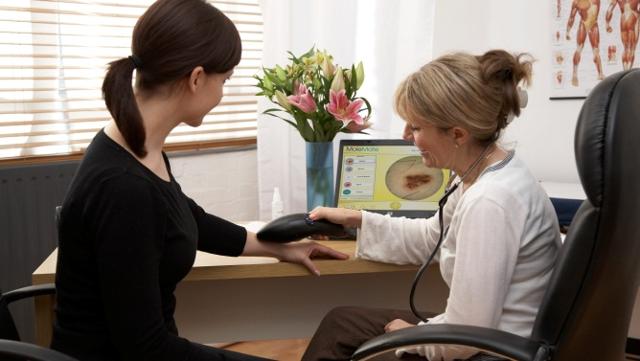 Founded in 1999, MedX Health Corp. is a medical technology company based in Toronto, Canada currently with 14 full-time personnel. From its inception, the Company's primary focus was on the development and sales of treatment devices which use light energy in both laser and LED forms. After over a decade of research, development and distribution of such therapeutic instruments, the Company became aware of a new and leading-edge technology for scanning and advanced imaging of suspicious moles and skin lesions. In 2011, MedX acquired all assets and intellectual property associated with SIAscopy technology, the manufacture and distribution of which has been its core business ever since.
A new management team was brought in in 2013 and immediately set to cleaning up some business-related matters that required addressing. Since that time, the Company has seen some greatly improved strength in its balance sheet as well as the realization of key developmental milestones which now act as the foundation upon which to now systematically build and expand to achieve sales and revenue growth. That has already been seen as the Company boasts an 8-fold increase in SIAscopy sales since taking the helm 2 1/2 years ago following an increase in pharmacy penetration 10 Boots locations in Norway to 100, along with getting established in 35 Swedish locations and 25 in the UK.
With the channel distribution in place and in-roads made within North American markets, the leadership expresses confidence this trend has legs.
The patented SIAscopy technology has received clearance by the FDA in the U.S., Health Canada, is CE marked for sale in Europe where it is currently deployed, with equivalent approval also achieved in Australia. Device sales to physicians occur worldwide.
In terms of share structure and ownership, MedX has 73,890,509 shares outstanding and is currently trading in the C$0.07 - C$0.09 range, meaning a modest market capitalization of approximately C$6 million. Fully diluted, the share count is just under 94 million, but nearly 10 million C$0.20 warrants are set to expire in May. Trading volume is low, but this can be chalked up to a lack of awareness, particularly on the part of the retail crowd among whom MedX appears to remain a well-kept secret apart from very sparsemedia attention. With further developments and news, as well as some associated marketing efforts, the Company could well get on the radar of investors looking for new opportunities.
Recently updated Sedi.ca filings show a decent holding by management and insiders, a review of which should factor in the relatively recent on-boarding and associated lack of seed stock. Insider holdings appear to have been acquired in the market rather than via incentive grants.
Incidentally, the Company's original phototherapeutic medical device products continue to generate sales by providing effective, drug-free and non-invasive treatment of pain, tissue damage, swelling and inflammation. And, like the SIAscopy technology, the therapeutic light products are US Food and Drug Administration and Health Canada approved.
The SIAscopy Technology
SIAscopy Technology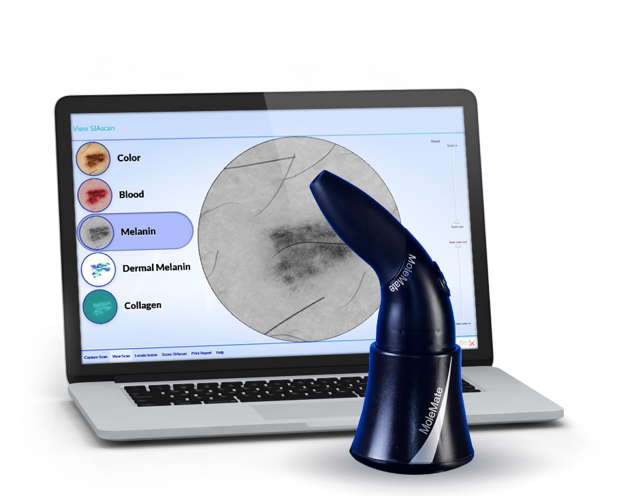 The integrated SIAscopy technology platform consists of the SIAscope handheld scanner/imaging device, proprietary software together with a secure patient management system. As noted above, the current business model is based on the software-as-a-service (NASDAQ:SAAS) model, through which the Company is able to realize recurring revenue based on ongoing use of the platform as well as unit sales. The system is used to scan potentially suspicious skin imperfections for analysis by trained physicians who will then determine need for follow-up. Introduction of such technology dramatically streamlines the screening landscape by eliminating the need for patients to visit their doctor or incur lengthy wait-times to see a specialist in the first instance. It has the corollary benefit of freeing up physicians & dermatologists time so they are able to dedicate themselves more exclusively to more serious and urgent matters.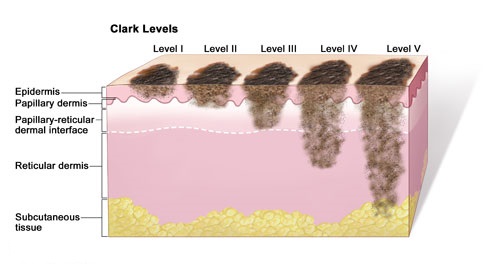 In terms of functionality, the SIAscope uses light to penetrate up to 2mm below the surface of the skin, and proceeds to generate five images of the suspicious region of skin. This depth is a key differentiator among some more basic devices available, and enables much improved imaging and diagnostic capability. The images relate to specific layers and telltale signs within. The images are then encrypted and forwarded to a trained physician or dermatologist for remote evaluation of the mole or lesion and a determination as to the presence or potential for skin cancer to exist or develop and need for follow-up. The method enables the healthcare professional to conduct 'bulk' assessments of images rather than one patient at a time on an in-person basis. As noted, the superior image quality enables physicians to assess the condition of the moles and provide immediate feedback to their patients without the need to perform biopsies (with lengthy wait for results) which can be painful and scarring.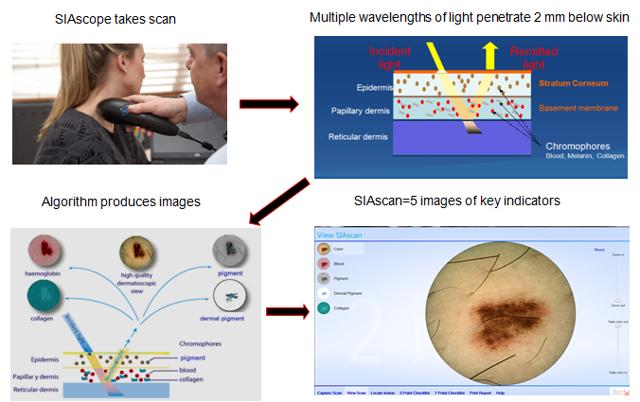 The Horizon
The corporate presentation, available at medxhealth.com, provides a concise breakdown of what has been accomplished to date and from the first seven of the ten listed milestones, one can glean what might be expected in 2016 and beyond.
Developed strong relationship with European pharmacy channel partnerGrowth in Norway - to 100 locations - BootsAdded service in Sweden - operating in 30+ locationsLeveraging Boots relationship - Pilot in the UK - 25 locations operatingAdding further unitsAchieved certification required for sales in key markets - UK, Europe, AustraliaAdded distributors and service capability to these marketsAchieved/in process of certification in Turkey, Eastern Europe, South KoreaOpened representative office, distributor in Turkey; good acceptance by leading dermatologists; featured on major TV network thereLaunching product in new verticalPartnering with iBodyCheck NL - exclusive supplierMobile Medical clinic application plus fixed locations starting Q1/Q2 2016Generous recurring revenue model - successful initial test in January 2016Successful participation within Canadian pavilion at Medica (November 2015 - largest global medical trade show) - multiple leads; sales generatedAdded experience sales and development capability late 2015: US - 2, Europe - 1U.S. Initiative: Hospital Groups - DC based specialists; clinicsMaintained sales and margin from therapeutic laser product line
As noted, the Company has enjoyed a dramatic increase in unit sales and revenue since new management took over in the latter part of 2013. As we await year-end and Q4 financial statements due shortly, we can fairly rely on prior results which indicate annual revenue is in excess of $600,000 based on the SIAscope alone. MedX continues to draw from its original line of phototherapeutic devices which yield an additional half a million plus. The final 2015 figures could act as a catalyst unto themselves if they reflect positive momentum as is expected.
Clearly, the Company strategy is to continue to build upon the successes described in the bullets above. It is an open question as to how much improvement we will see and on what timeline, but continued adoption from existing partners along with securing some new channels such as those newly certified (particularly, Turkey - population 75 million) would dramatically change revenue figures. And that's just if MedX continues along at a steady, methodical pace where the devices sell at ~$3000 and the Company also receives around $3.00 per scan.
Should the Company achieve its goal of penetrating the North American market (Walgreens, Rite-Aid, Shoppers Drug Mart...) and get some buy-in from insurers whether public or private...well, things could get very exciting in a hurry.
One for the watch list. And one to feel good about.
Disclosure: I am/we are long MDXHF.