Having started to publish my investment analysis on Seeking Alpha in Autumn 2015, I am very thankful for the opportunity, audience and experience this website has awarded me with.
The list that follows below consists of all stock/ETF picks I have published throughout 2015-2016.
It is true that some of the picks have been demonstrating disappointing performance. However, I would like to note that my short ideas were aimed to have a relatively shorter investment horizon (1-3 months) than the long picks (12+ months). For convenience purposes, I am using the charts from my TipRanks profile.
Gerdau (NYSE:GGB) was a bet on a rebound in steel prices and the Brazilian stock market.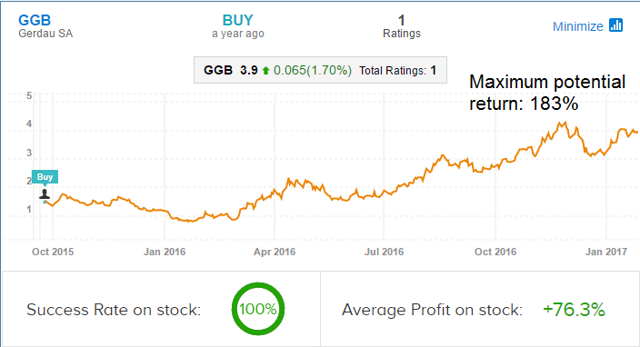 ServiceNow (NYSE:NOW) was grossly overvalued, unprofitable and demonstrated extensive insider selling.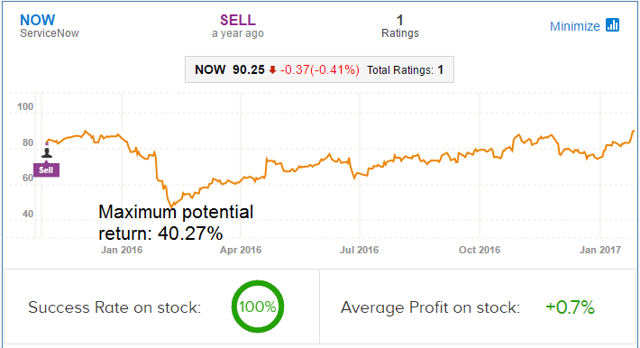 Facing rising competitive pressure and oil market weakness, Kirby (NYSE:KEX) was a cyclical short play. The stock has demonstrated a strong rebound after bottoming out in early January, 2016.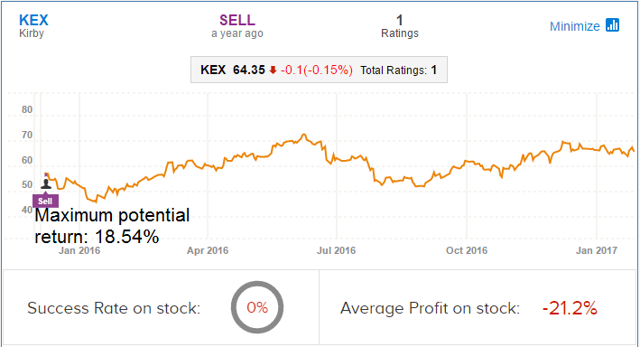 I admit that I've been too pessimistic on Ares Management's (NYSE:ARES) high yield and oil exposure. High dividend yield and insider ownership levels have resulted in a strong downtrend reversal as investors have been hunting for income.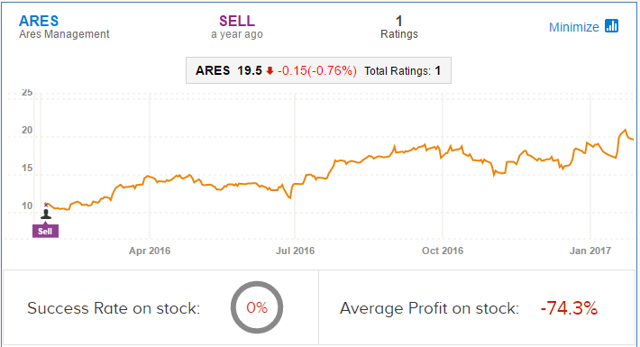 Even though I've published a gold-neutral write-up earlier, the article that expressed a strongly bullish take on precious metals was well-timed. The article was focusing on gold producers (NYSEARCA:GDX), silver (NYSEARCA:SLV) and gold (NYSEARCA:GLD).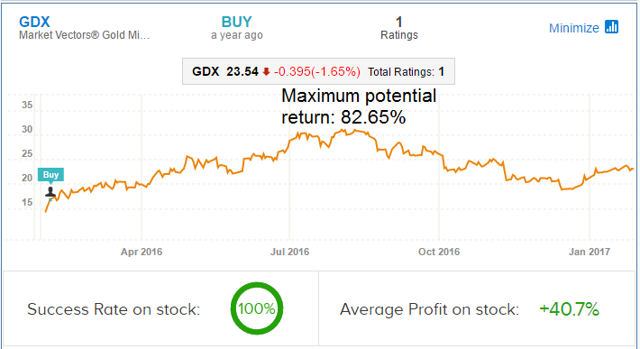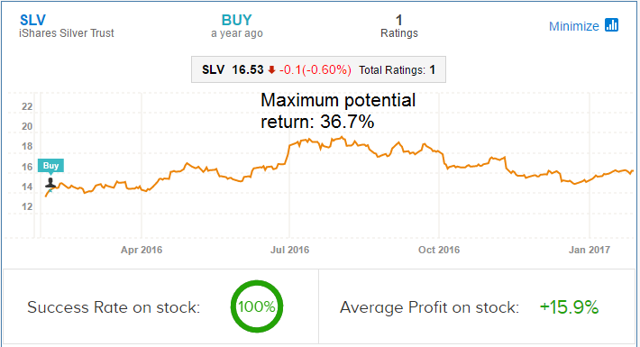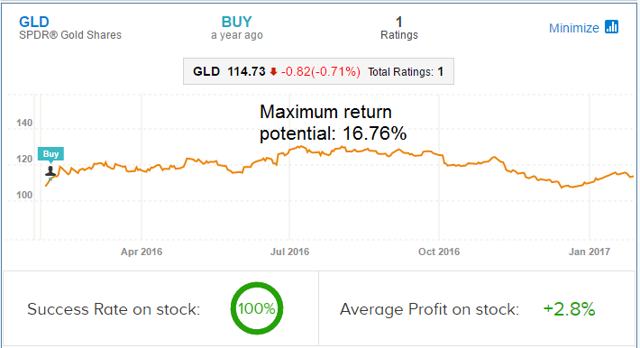 When I was analyzing Unisys (NYSE:UIS), the company was facing strong competitive pressure and weakening operating dynamics.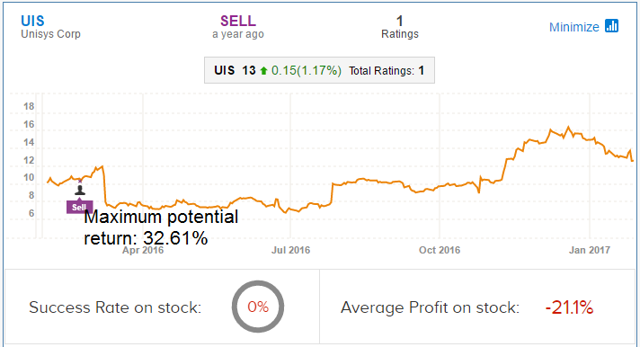 The short thesis on Helen of Troy (NASDAQ:HELE) - a consumer discretionary company - was mainly based on the company's sensitivity to business and consumer spending cycles and weak operating dynamics.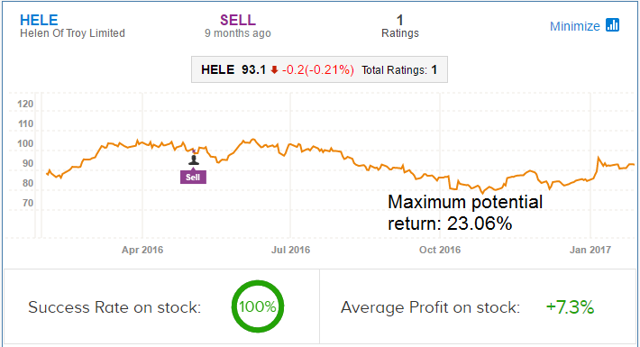 Strong operating dynamics and business model of TJX Companies (NYSE:TJX) is why the stock continues to be my favorite retail pick for the long-term.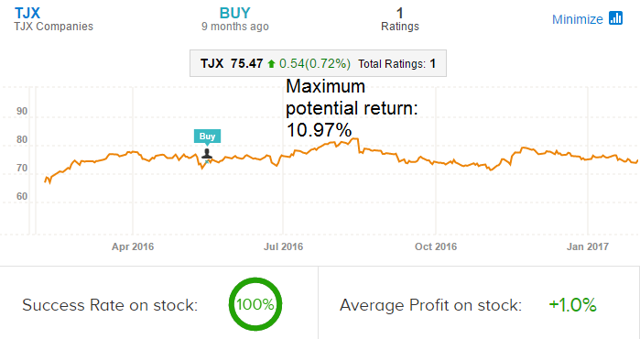 Rising competitive threats were the primary source of the bear thesis on Mattel (NASDAQ:MAT).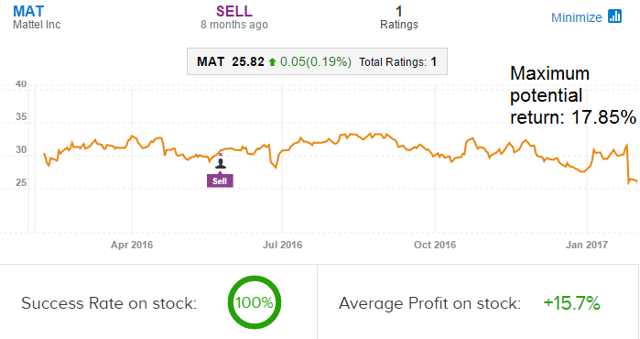 Harley-Davidson buyout rumors have significantly improved investor sentiment and proved that my bear thesis was wrong.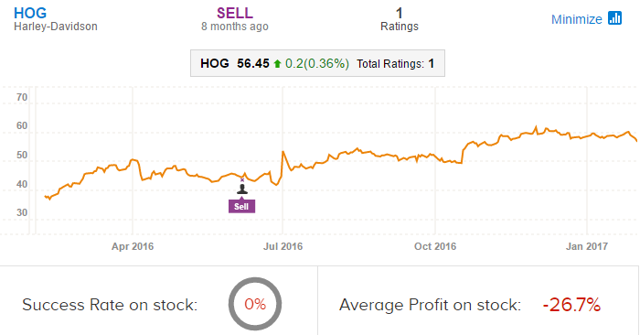 The article on the Royal Bank of Scotland (NYSE:RBS) was well-timed. Even though the stock has been in an uptrend ever since, it was the worst performer during the Brexit aftermath, which was the focus of the article.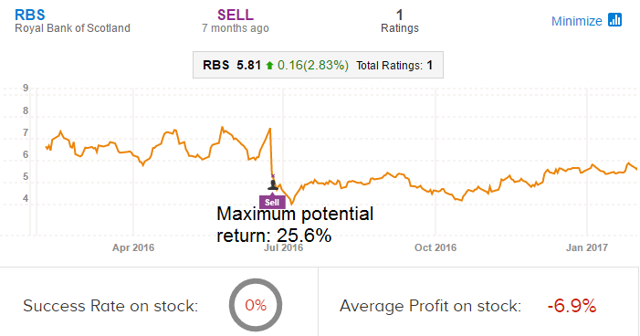 The recovery of Frontline (NYSE:FRO) hasn't been going too great. The stock has fallen by 13.71% since the publication of the article.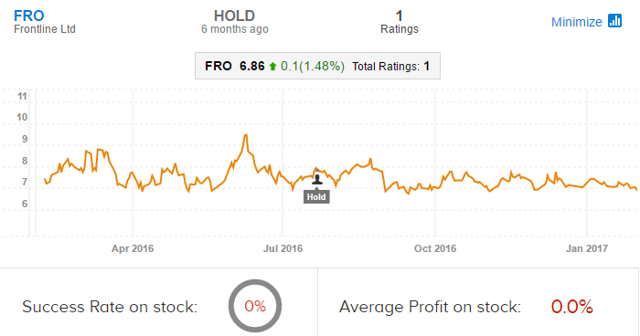 Even though coffee (NYSEARCA:JO) prices have been languishing lately, the bullish article was timed reasonably well (although it was too early).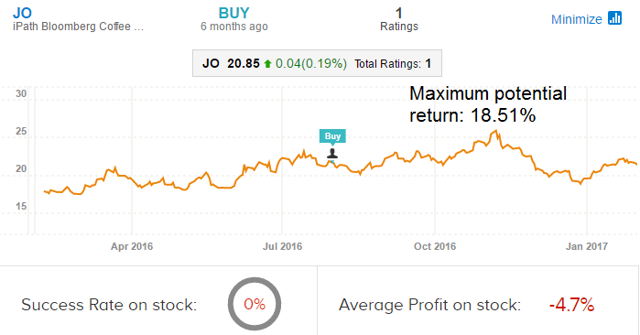 Even though I haven't assigned a Buy rating to the stock of Air Transport Services Group (NASDAQ:ATSG), the long-term bull thesis that was described in the article remains intact.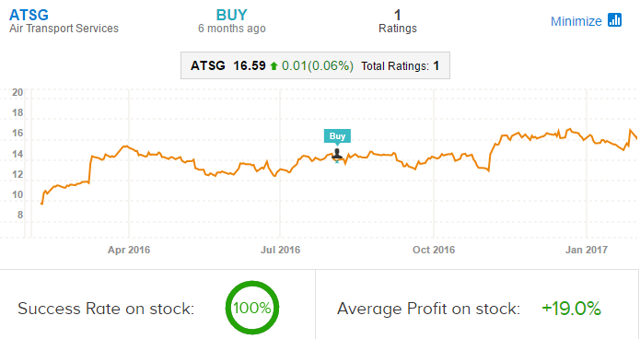 I have published two consequent Sell ratings on First NBC (FNBC). You can track the development of the company's recent history in my articles here and here (make sure to see the comment section of the 2nd one).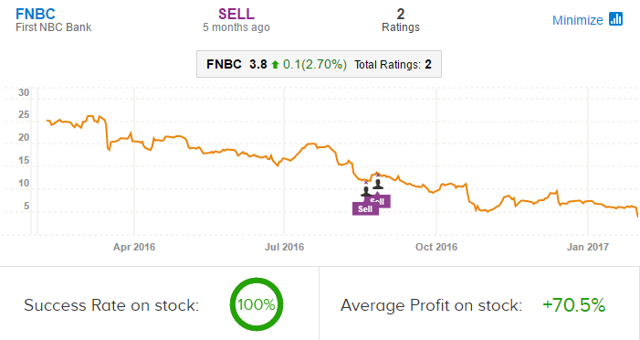 I was quite bearish on RR Donnelley (NASDAQ:RRD) following its decision to split the company into 3 parts by spinning off LSC Communications (NYSE:LKSD) and Donnelley Financial Solutions (NYSE:DFIN). Since the operating performance of the 3 businesses varied significantly, the event has fuelled increased confusion and resulted in a strong short-term shorting opportunity. In addition, the decision was also hiding a future dividend cut for RRD shareholders who ended up owning 3 different stocks instead of just 1:
Before the spin-off: a quarterly dividend of $0.78 ;
After the spin-off: $0.14 + $0.25 .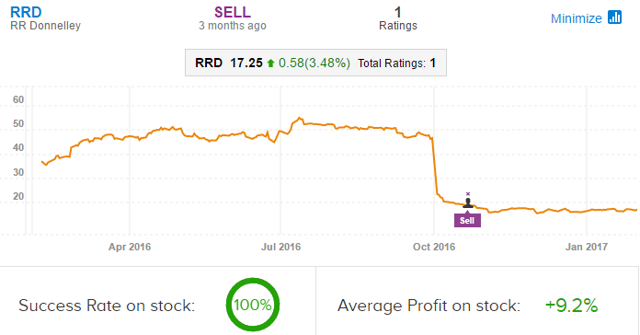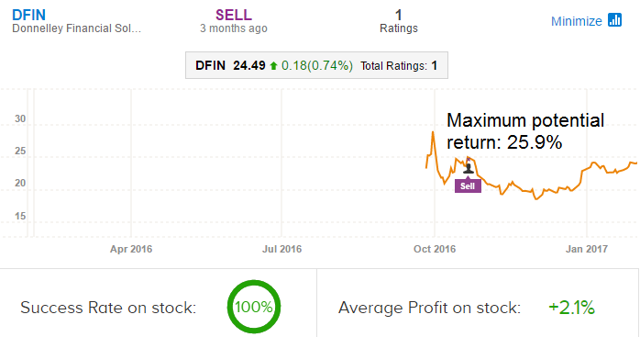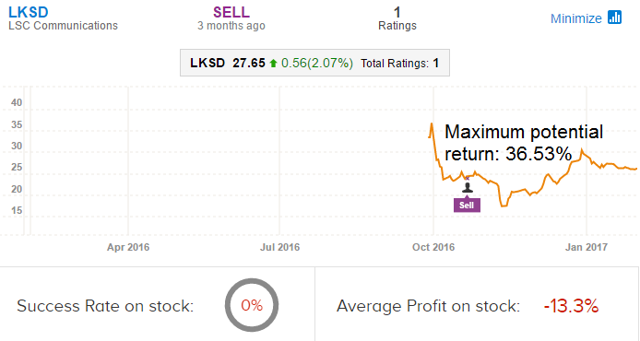 The business model of Virtu Financial (NASDAQ:VIRT), a high-frequency trading firm engaged in market-making business, continues to produce strong operating dynamics. Even though the IPO did not play too well, low valuation and high dividend yield made the market recognize this underappreciated gem.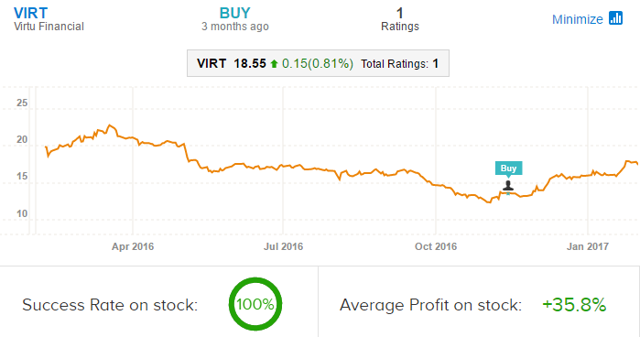 Concluding remarks
Thank you for reading my articles. I aim to continue publishing equity, commodity and ETF research throughout 2017. You can see my recent publications here (Goldmoney, a fintech payment company providing gold-linked accounts) and here (Galaxy Resources, a junior lithium miner).
Disclosure: I/we have no positions in any stocks mentioned, and no plans to initiate any positions within the next 72 hours.