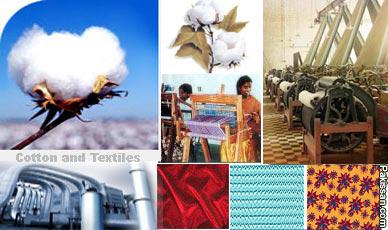 Beginning of June, the Cotlook A index touched the lowest point of US$0.78 since February 2010. There are a number of factors which have reduced the cotton prices so much; mainly the growers feel that other crops can yield them much greater profit margins. Another reason why the growers are moving towards other crops is the global economical crisis which has hit the euro zone the hardest. This has lowered the demand for cotton in the international markets and higher inventory levels from the previous year also forced the cotton prices to hit such a low. Due to the economic downturn in the European Union countries Pakistan's textile sector faced a massive downtick. The textile exports went from US$11.1 billion last year down to US$10.1 billion in the MFY12, which means a decrease of 10% YOY basis.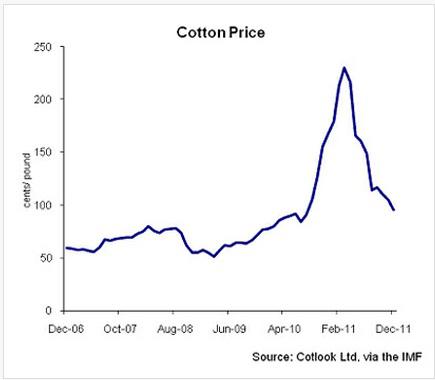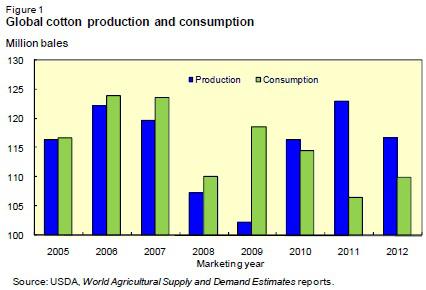 A general belief is that the textile sector has been able to reap great benefits from depreciation of the Pak rupee against dollar. As this means higher gross profit margins because of the dollar-rupee parity; however it is also noteworthy that other textile exporting countries such as Bangladesh and India faced much steeper depreciation. Bangladeshi Taka depreciated by 11% and Indian rupee by 10%, whereas the Pakistani rupee depreciated by 4.1% YOY against the dollar. So on the export front the textile industry is facing much tougher competition. Also the government of these countries has made it much easier for their industrialists to export to EU and US. The energy crisis and political situation of the country also makes doing business difficult for exporters.
Along with severe electricity shortage the sector faced hindrance in form of increased electricity tariff. The manufactures are forced to pay heavy tariffs and the lack of electricity escalates their fuel consumption. The ever increasing furnace oil prices have been eating up on their profit margins. Due to this a number of textile mill owners have shifted to alternative energy solutions such as coal and gas powered generators.
The European Union had approved to give trade concessions to Pakistan for two years back in 2010. However, to this day the implementation has been hitting delays; because earlier other textile importing countries such as India and Brazil raised a few objections whose waiver was mandatory. Now textile producing countries of the EU such as Greece, Portugal and Italy are facing worst economic crises which means businesses closing down and unemployment on the rise. They are not allowing Pakistan to avail this tariff discount package. As per concession scheme Pakistan is allowed tariff free export of 75 products to EU for the next three years. As 30% of the textile sector's total exports are to the EU countries, if these concessions are implemented it is great news for the country's textile manufacturers plus the country's foreign exchange.
EU has passed another law which gives developing countries such as Pakistan, Ukraine and Philippines opportunity to export to EU countries for no custom tariffs. However, there is a big 'if' attached to it, before the textile manufacturers take advantage of this opportunity they must implement 27 international conventions of human and labor rights, work environment and good governance.
Read more about Pakistan's economy at Pakonomy.
Pakonomy.com: the purpose of this site is to educate most people who likely know very little about the world's 6th largest country by population. Pakonomy covers everything you need to know about Pakistan's economy.